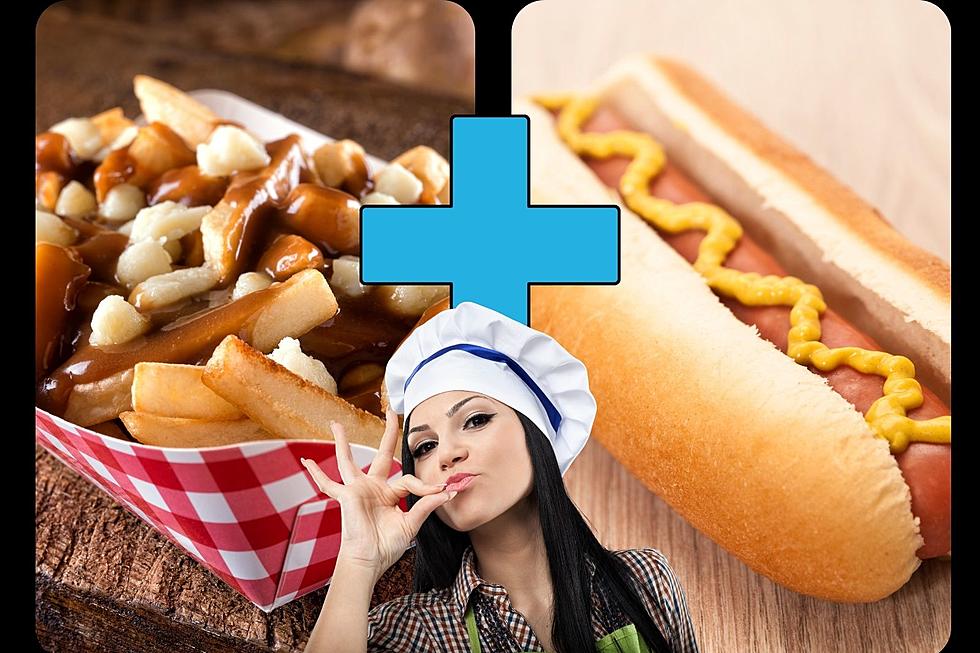 Poutine Hot Dog Coming To A Baseball Park Near You
(Canva)
Baseball is coming back soon, and if you go to the games, you know that also means incredible ballpark food is coming back too.  Would you try this one?
For more from Brett, Click Here
When Does Baseball Season Begin
If you're a baseball fan, there's a good chance you've had this one circled on your calendar for a while.  It's the start of baseball season.  While most teams in Major League Baseball have been in spring training since the end of February, this is a big week.  The regular season starts for most teams on Thursday, March 30th.
Baseball Season Means Ballpark Food Season
Along with the action on the field comes all the creative food that so many ballparks have become known for providing to their fans.  While normally the food you see at baseball parks includes things like popcorn, peanuts, pretzels, cracker jacks, nachos, and hot dogs, over the years we've seen some pretty creative foods too.  We've seen stuff like the "Sunrise Dog" which was a hot dog with sausage gravy and eggs on it (just in case you forgot to eat breakfast?), a taco dog which was a hot dog in a tortilla shell, and even apple pie nachos.
The Blue Jays Have The Most "Canadian" Hot Dog Ever
Hot dogs are a pretty perfect choice when it comes to snacks at a ballpark.  They're easy to eat with just one hand, and best of all, they can be customized with condiments to fit everyone's specific palate.
The Toronto Blue Jays may have come up with the perfect hot dog for their Canadian fans though.  Meet the Poutine Hot Dog.
It's one of the new menu items for fans coming to Rogers Center to watch the Toronto Blue Jays this coming season.  It's just as you'd expect.  It's a hot dog with fries on it and smothered in cheese and gravy.  It's perfectly Canadian and looks perfectly delicious.
Would you try it?
The 10 Best Places For Footlongs And Specialty Hot Dogs In Buffalo
Check Out The 11 Most Popular Hot Dog Toppings
It is grilling season and here are the Top 11 things to throw on top of your hotdog. You can use these separately or together or mix and match.
8 Of The Best "Junk Foods" Made In Buffalo, NY