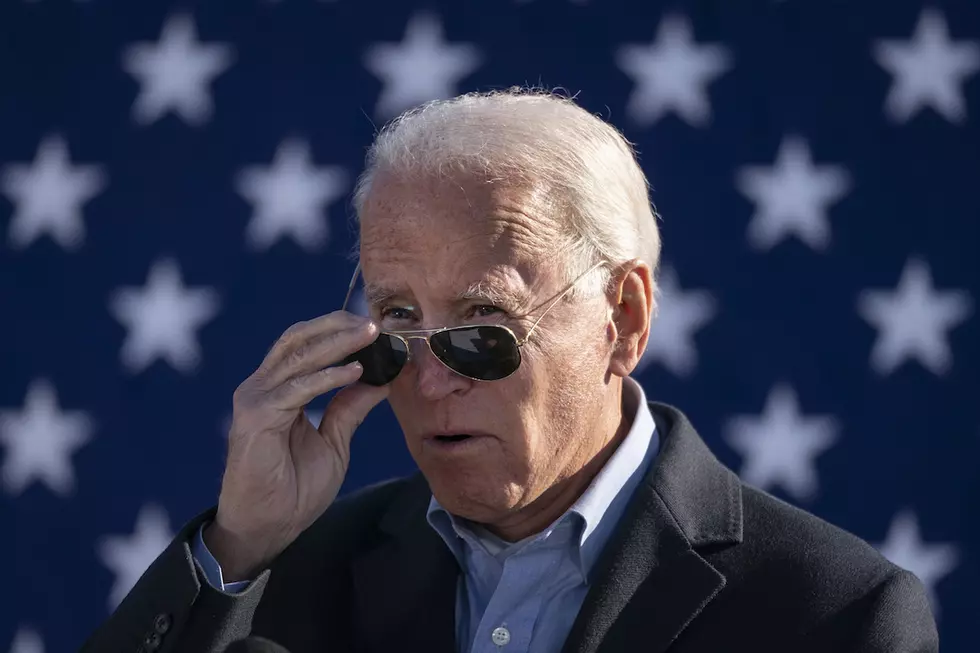 President Joe Biden Speaks Live In Buffalo [WATCH]
Getty Images
The 46th President of the United States, Joseph Robinette Biden Jr., visited Buffalo on Tuesday, May 17, 2022, and gave a speech to residents of Buffalo and the nation from the Delavan-Grider Community Center.
Before his speech, President Biden and the First Lady Dr. Biden met privately with the families of the victims of the tragic domestic terrorist attack and mass shooting that occurred on Saturday, May 14, 2022, at the Tops Markets on Jefferson Ave in Buffalo. After meeting with the families The President visited Jefferson Ave to view the scene and pay his respects to the victims. Shortly thereafter he headed a few miles northeast to the Delavan-Grider Community Center to give his speech.
Jill and I have come to stand with you, and to the families, we have come to grieve with you. It's not the same we know a little bit about what it's like to lose a piece of your soul. Lose a son, a daughter, husband, wife, mother, or father. The feeling of having as I said to some of you when we talked privately, it feels like there's a black hole in your chest, you are being sucked into it and you're suffocating, unable to breathe. That's what it felt like at least to us and ensure some version of that feels that way to you, the anger, the pain, the depth of a loss that is so profound. We know it's hard to believe and you'll probably not believe it but I can tell you now from our personal experience and many others whom we met, the day is going to come, it will come, when your loved one brings a smile as you remember him or her, as you remember him or her it will bring a smile to your lip before brings a tear to your eye. Takes a while for that to happen. Takes a while. Might take more than a season, but our prayer for you is that that time comes sooner rather than later but I promise you it will come. As a nation, I say to the families, we remember them.
-Joseph R. Biden, President of the United States
Before President Biden spoke, he was introduced by Buffalo Mayor Byron Brown. Dr. Jill Biden also shared a few brief words before the President spoke.
If you missed the speech, you can watch it in its entirety here.
At Least 10 People Dead, Mass Shooting At Tops On Jefferson In Buffalo
12 Photos of Air Force One Landing In Buffalo
President Joe Biden and the First Lady landed at Buffalo Niagara International Airport on Tuesday, May 17.
5 Locations That Are Important to Black History in Buffalo