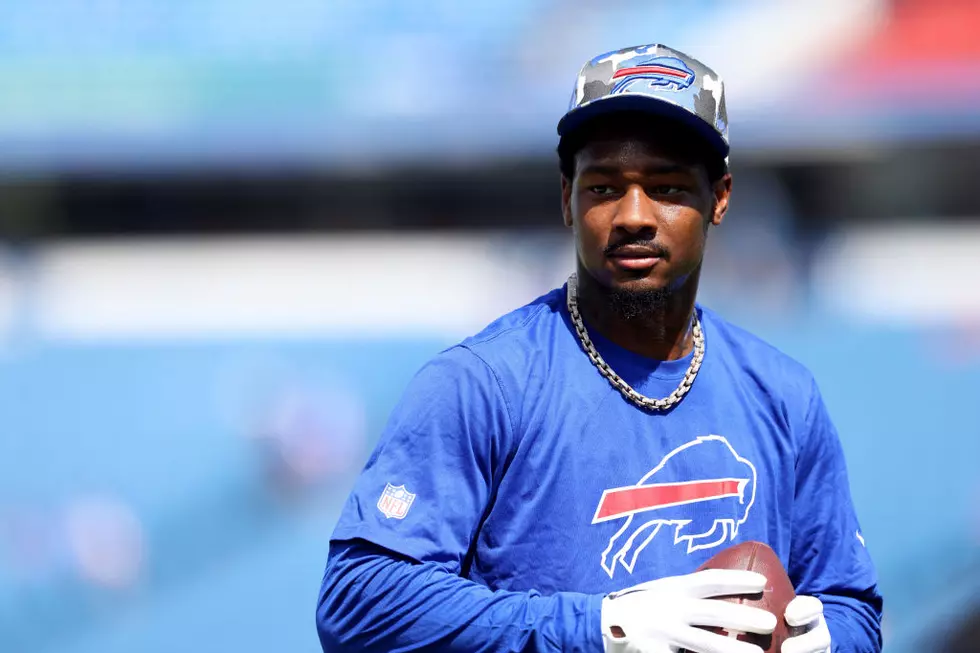 Stefon Diggs Donates Hundreds Of Backpacks To Kids In Buffalo
Getty Images
With back-to-school looming for many kids in Western New York, there are many in the 716 who don't have enough recourses to make ensure they'll have all of the supplies they'll need to be successful in school.
But thanks to a star NFL baller, a few hundred kids in Buffalo will have everything they need to start the school year off right.
Stefon Diggs, the star wide receiver for the Buffalo Bills, has made a large donation that will impact 600 students in Buffalo.
At a special event on Wednesday, August 31, 2022, in the parking lot of the Jefferson Avenue Tops Markets, Diggs teamed up with the City of Buffalo, Buffalo Bills, Tops Markets, Signature Cutz, and T-Mobile to provide free haircuts, food, free wi-fi hotspots, and 300 backpacks full of school supplies, along with another 300 gift cards to that can be used to purchase supplies or other items.
I know we have had some hard times these last couple of months and I wanted to do something to help... I remember how hard my mom worked to get school supplies when I was in school
-Stefon Diggs, Wide Receiver for the Buffalo Bills
The Jefferson Avenue Tops Markets was full of families looking to take advantage of the generosity that is being shown in the City of Good Neighbors.
Don't worry, I know we will run out of backpacks today, but we are working to make sure we have more events like this and to have more backpacks available in the near future
-Byron Brown, Mayor of Buffalo, New York
Diggs spent time personally handing out backpacks to the youth, along with signing autographs and taking photos with those in attendance.
It's events like this that make Buffalo one of the greatest cities in the world to live and work in.
The Top Folding Tables For The Bills Mafia To Jump On
In order to have the best tailgates this year, you have to be ready with the highest quality equipment
These Counties Have The Most Food Stamp Recipients Per Capita In New York
SNAP usage has increased across the state since the start of the pandemic
Meet the 9 Black Billionaires in America, Members of a Rare Club