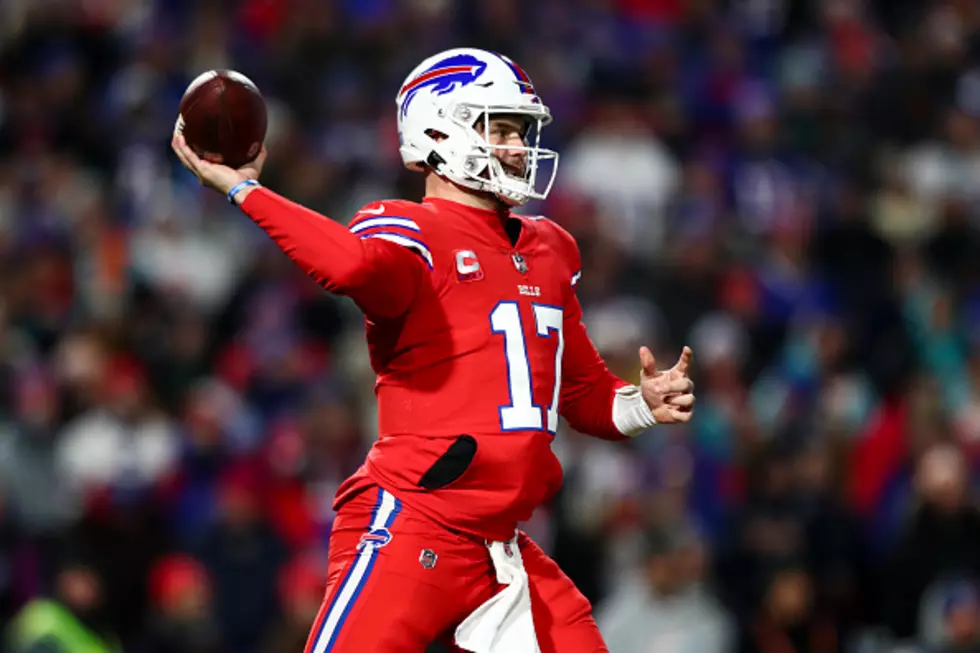 Remarkable Increase In The Cost of The Buffalo Bills
Getty Images
The Buffalo Bills will be playing against the Miami Dolphins this Sunday at Highmark Stadium in Orchard Park, New York. The game will be seen on CBS and is scheduled for a 1pm kickoff. While tickets are sparse, you may find they are expensive!
The playoffs are huge for fans and also for the entire Buffalo Bills organization. The Bills have grabbed the attention of the entire NFL and certainly the world lately. But if you wanted to buy the team and cash in on the success that they are having, what would it set you back? How much are the Buffalo Bills worth?
According to STATISTA, there has been a remarkable increase in the value of the Buffalo Bills.
The franchise value of the Buffalo Bills of the National Football League increased from 2002 to 2022. In 2022, the franchise value came to 3.4 billion U.S. dollars. The Buffalo Bills are owned by Terry and Kim Pegula.
That sure is a big jump and a ton of money. However, that is a little short of what some of the other teams are currently worth. The Bills' division rival, Miami Dolphins, for example. They are worth a little over $4.5 billion!
The franchise value of the NFL franchise Miami Dolphins increased from 2002 to 2022. In 2022, the franchise value amounted to about 4.6 billion U.S. dollars, denoting an increase of 34.5 percent over the previous year.
My guess is that when the Bills beat the Dolphins and they move on to the next round of the playoffs, the value will continue to increase. Win the entire thing and the sky may be the limit.
10 Shirts To Show Your Love For Damar Hamlin
Show your support for Damar Hamlin by sporting one of the shirts the Buffalo Bills wore on Sunday.
Busiest Wegmans Locations in Western New York
The Wegmans locations that most agree are the busiest in Buffalo and Western New York.