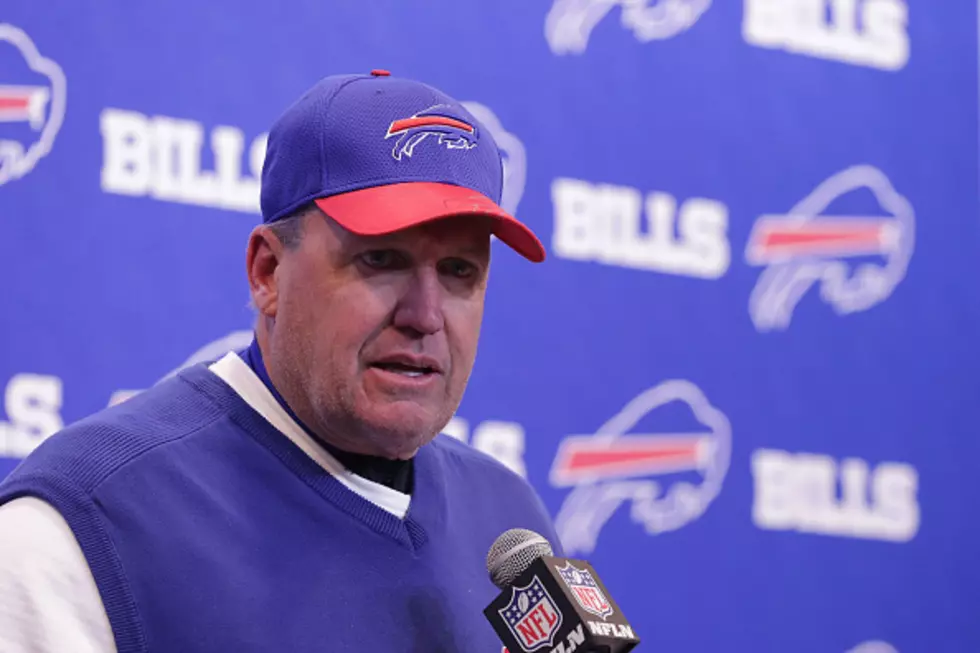 Rex Ryan Cries on National TV Talking About Bills' Damar Hamlin
Getty Images
The NFL is underway conducting their week 18 schedule, as the Las Vegas Raiders host the Kansas City Chiefs today, while the Tennessee Titans visit the Jacksonville Jaguars.
All 16 NFL games this weekend will support Buffalo Bills safety Damar Hamlin, who is still listed in critical condition at the University of Cincinnati Medical Center, after his cardiac arrest on the field during the first quarter of Monday Night Football against the Cincinnati Bengals.
Hamlin, however, continues to make a remarkable recovery as his breathing tube was removed on Friday and is neurologically intact.
All players are wearing "Love for Damar 3" t-shirts pregame and there will be a special announcement pregame. The Bills will do the most for Damar Hamlin in their pregame ceremonies on Sunday against the New England Patriots.
On Saturday, former Bills head coach Rex Ryan (2015-2016) talked about Hamlin on ESPN NFL Countdown and broke down crying while trying to talk about Hamlin saying "did we win?" to those around him when he first awoke from his sedation this week.
The video is incredibly powerful.
"We needed that. As fans, we needed it. This guy is a legend. I needed it as a dad, as a coach and as a fan of this game," said Ryan.
The Bills need a Raiders win to have a chance at being the number 1 seed in the AFC playoffs, while a Bills win against the Patriots on Sunday means the Bills are guaranteed to not go to Arrowhead Stadium in the AFC Championship game, even if the Chiefs win and are the number 1 seed.
Gameday Rules For Buffalo Bills Fans Who Are Going To The Game
Check Out The 11 Most Underrated Bills Defensive Players In The Past 30 Years
I wanted to comb past the amazing defenses the Bills have had over the past 30 years and put the spotlight on some stellar role players who help lead the team to the playoffs and beyond. We are talking about players that maybe didn't get lots of love from the National media or made tons of Pro bowls, but we were still proud that they were part of the team.
22 Famous Buffalo Sports Phrases Every Die-Hard Bills and Sabres Fan Knows
Being a sports fan in Buffalo is sometimes like knowing a different language. Here are 22 of our favorite Buffalo sports phrases you already know if you're a huge fan! And if you're new here, here's how to catch up.