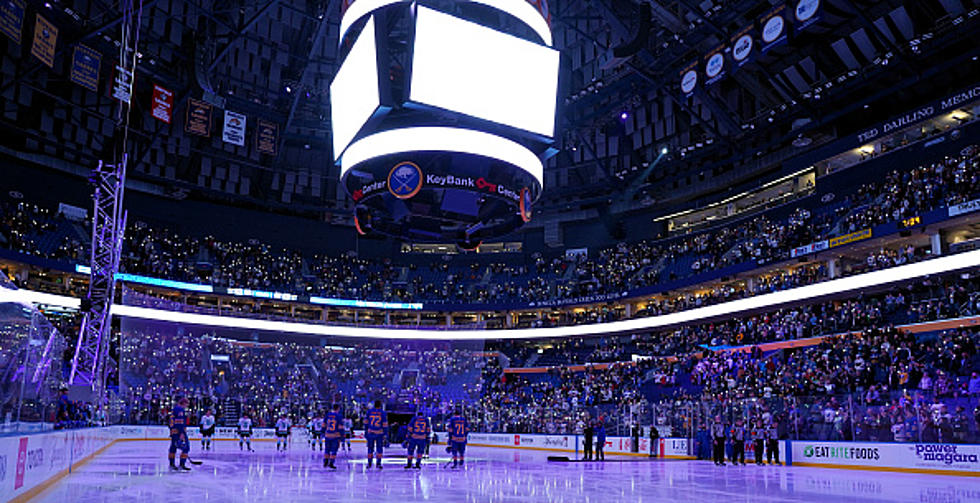 Buffalo Sabres Finally Sell Out a Game For Important Night
Getty Images
The Buffalo Sabres have not made the playoffs in 10 straight seasons and that number will grow to 11 when the 2021-2022 wraps in April.
The Sabres have played much better since the New Year though, and are actually fun to watch again, which hasn't been the case in years.
While the team has played better lately, attendance is still an issue at KeyBank Center. Crowds of 7-9-11k people are the norm for games the last few weeks. That will not be the case for the game on Friday night.
The Sabres have a sold out KeyBank Center for their Friday night game against the Nashville Predators. The reason is a good one.
This Friday will be RJ night at the arena, celebrating longtime play-by-play man, Rick Jeanneret.
Jeanneret has been calling Sabres games on radio and TV since 1971. He's one of the most legendary play-by-play men in sports and is retiring at the end of this season.
This shows just how important RJ is to Buffalo and Sabres fans. The team has not made the postseason in 11 years and the arena has not been near full lately…but for RJ night, not a single empty seat.
I can't imagine a season with Rick Jeanneret calling at least some of the games. 2022-2023 will be very different for Sabres fans. Rick deserves his retirement though and hopefully he knows how important and beloved he his in the hearts of Sabres fans.
Buffalo Sabres Goalie Masks
Buffalo Sabres Captains Since 2000
Best Fish Fry Spots in Buffalo and WNY