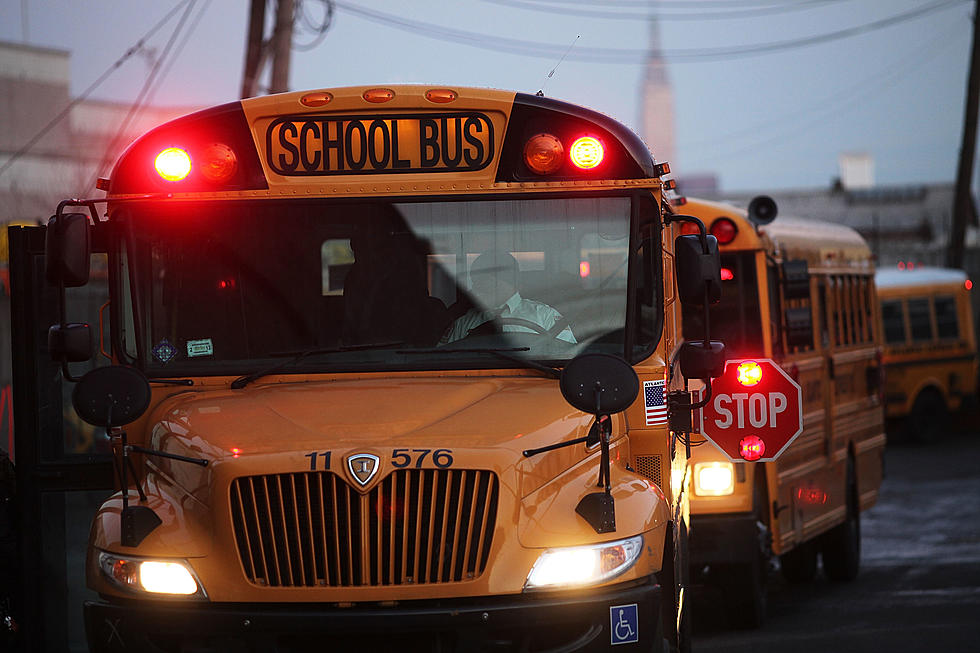 Western New York Schools Change Security Policies After Texas Shooting
Getty Images
Some changes are coming to Western New York schools when it comes to security on the heels of the mass school shootings that happened in Texas.
Feel Good Mornings With Dave Fields. Weekday Mornings from 6-10am
The school shooting at Robb Elementary School left 19 children, 2 adults, and the gunmen dead. In wake of those shooting, two area school districts are changing their school security procedures.
In Niagara Falls, according to a post on Facebook from school board member Paul Kudela, anyone that wants to enter any school in the Niagara Falls school district will need prior approval. This new rule includes parents, guardians, siblings, vendors, and other non-employees.
There would also be more of a police presence at Niagara Falls school as well for the foreseeable future.
In Amherst, superintendent Anthony Panella sent a letter home addressing the school district's safety and counseling procedures. Panella also shared in the letter that there would be additional police officers around the Amherst school buildings.
"Our district continues to focus on maximizing our comprehensive safety planning and monitoring building safety protocols so that the students, faculty, and staff in all of our schools are as safe as possible at all times,"
Buffalo Public Schools also issued this Tweet about the changes to their schools.
The mass school shooting in Texas is the 2nd largest school shooting in US history. Police continue to investigate what caused the gunman to enter the school and open fire. According to reports, the gunman was armed with an assault rifle and was wearing body armor.
Robb Elementary School Shooting in Uvalde, Texas May 24, 2022
At least 19 were killed in the worst school shooting in the United States in almost a decade.
At Least 10 People Dead, Mass Shooting At Tops On Jefferson In Buffalo
Images From Mass Shooting in Buffalo
Police say the suspected gunman in the May 14, 2022, mass shooting in Buffalo is an 18-year-old college student and self-proclaimed white supremacist from Conklin, New York.