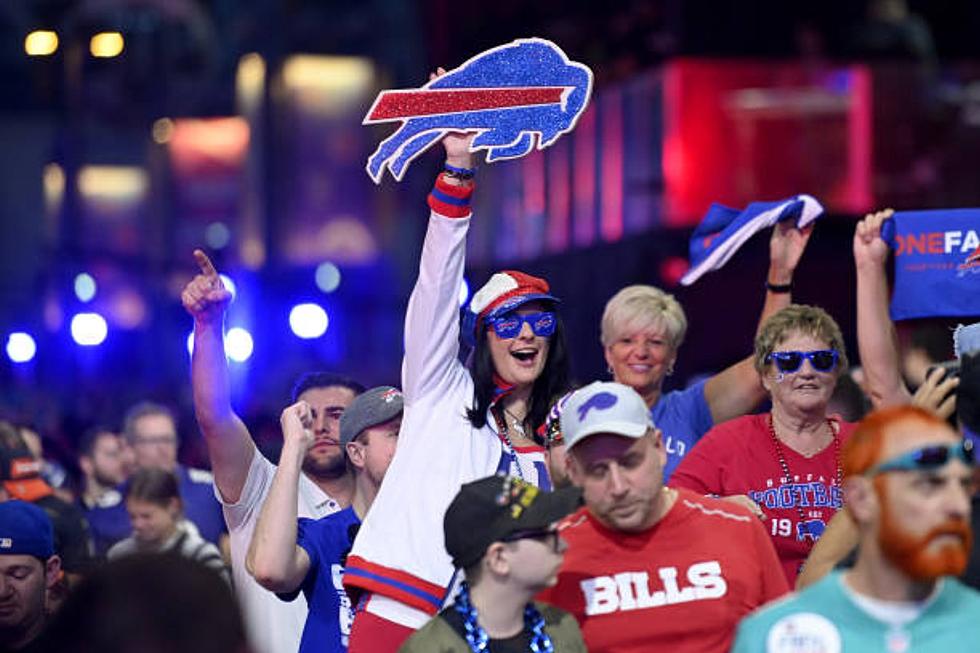 Why Rochester Turned Into Buffalo On Sunday
Getty Images/Canva
It's been over two months since Western New Yorkers have gathered in Orchard Park to root on our beloved Buffalo Bills.
Anyone who's been to a Bills home game at Highmark Stadium knows there's nothing like it. Thousands of fans gathering together cheering and chanting make it an exciting atmosphere that just can't be duplicated.
That being said, Bills supporters got to have a small taste of what they miss about football season on Sunday - surprisingly, at a hockey game just down the road in Rochester, New York.
Rochester Americans Host "Bills Day"
The Rochester Americans, AHL affiliate of the Buffalo Sabres, put on their annual "Bills Day" promotion during Sunday afternoon's game at a packed Blue Cross Arena. 
For Buffalo sports fans, the game wasn't just a way to check out some future stars of their Buffalo Sabres. It also gave them a chance to relive some of their favorite memories of cheering on the Bills .
Amerks Fans & Players Decked Out In Blue & Red
Fans were encouraged to wear their favorite Bills gear (which conveniently is the same colors as the Amerks - royal blue and red). Amerks players even wore specially-made Bills themed jerseys that are being auctioned off to benefit Golisano Children's Hospital. 
The #17 jersey worn by Buffalo, New York's own Sean Malone, (and Bills quarterback Josh Allen, obviously) is already up to $1,500 in bids.
The game was filled with the sounds of Highmark Stadium. Every time the Amerks scored, the "Shout" song blasted through the arena, followed by "Seven Nation Army" at the puck drop. The infamous train whistle made the crowd go nuts, and the Bills' own hype band The Stampede kept fans pumped up. 
Billy Buffalo was even in the house and up to his usual antics. 
"Bills Day" With The Rochester Amerks Was A Huge Success
The day was an enormous success, not just for Bills fans reliving their favorite things about home games, but also for Amerks fans. The Americans ended up with a 5-2 win over the visiting Cleveland Monsters.
Yes, their Super Bowl hopes were once again dashed last season. But based on the blast fans had during the Rochester Amerks' Bills Day, it seems like the sting has subsided. Fans of the Buffalo Bills are eager to show their love for their favorite team once again.
One Sentence That Will Immediately Enrage Buffalo Bills Fans [LIST]
Disclaimer: If you're a Buffalo Bills fan and feeling slightly annoyed today, you're about to fly off the handle.
15 Things You Should Never Do at a Bills Home Game
Things that are a no-no to do at a Buffalo Bills home game.
Bills Mafia's Wishlist For The New Buffalo Stadium
The Bills are building a new stadium and here is a wishlist from Bills Mafia.