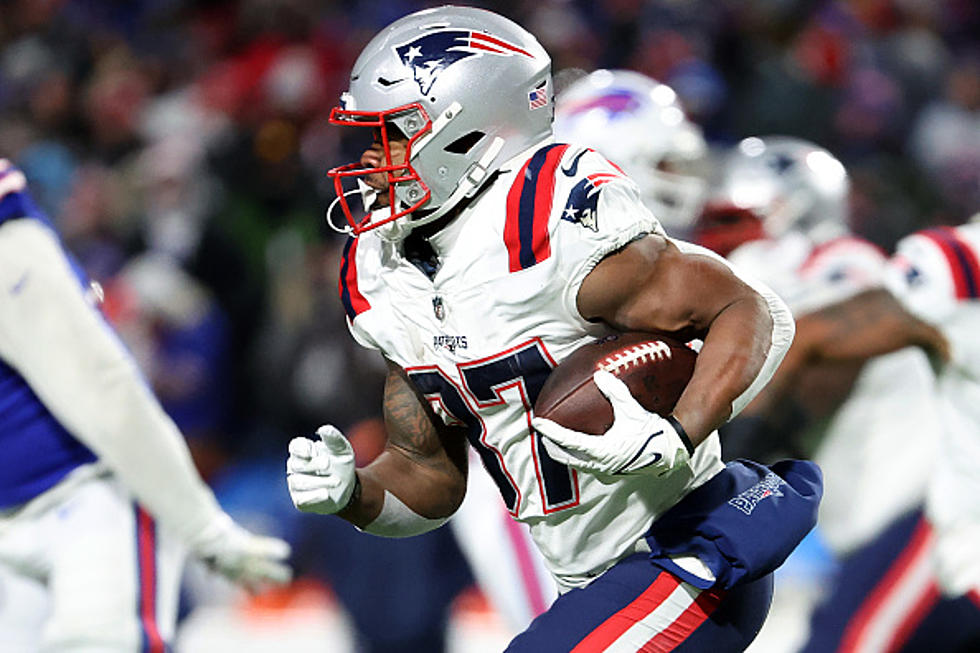 Buffalo Bills Sign Patriots Fan-Favorite Player
Getty Images
The Buffalo Bills are famous for making moves after the normal business hours. General manager Brandon Beane has made quite a few moves after 7 pm since he came to Buffalo in 2017.
The Bills traded for wide receiver Stefon Diggs around 10 pm in March of 2020 and on Monday evening, the Bills made another move -- this time signing a free agent away from the most hated division rival.
The Bills signed former New England Patriots running back Damien Harris to a one-year contract, according to both Ian Rapoport of The NFL Network and Adam Schefter of ESPN.
Harris was drafted by New England in the 2019 NFL Draft (3rd round). He's split time in the backfield since his second year in the league and had his best season in 2021, rushing for nearly 1,000 yards for Bill Belichick's team.
Harris is perfect addition to the Bills backfield, since he's a little bigger than James Cook and Nyheim Hines -- and brings some speed and athletism to the backfield, even though he's a little thicker and studier in stature than his new RB teammates.
The Bills now should be out of the running back market for at least the first two days of the draft. They also brought back safety Jordan Poyer and signed free agent guard Connor McGovern to likely start at right guard. That means that the Bills likely target either wide receiver or linebacker with the 27th overall pick, although offensive lineman probably isn't out of the question in the first round.
Damien Harris is also happy to be with Bills Mafia.
Tom Brady Was Intercepted By These Buffalo Bills [LIST]
Tom Brady officially called it quits. He is a list of every Buffalo Bills player who intercepted him during his Hall of Fame career.
16 Buffalo Bills With Some Of The Best And Worst Nicknames
Complete List Of Buffalo Bills Available On Cameo