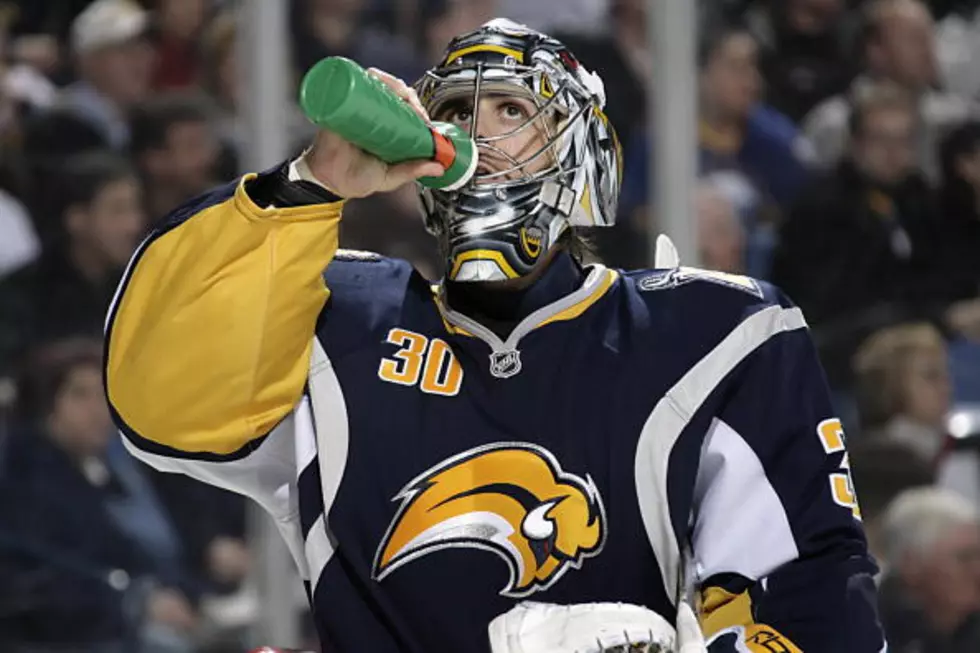 Ryan Miller Wore a Crazy Number of Jerseys For The Buffalo Sabres
Getty Images
Big news from the Buffalo Sabres on Friday, as the team announced that longtime Sabres goaltender Ryan Miller would have his number 30 jersey retired next season.
Miller was drafted by the Sabres in the fifth round of the 1999 NHL Entry Draft. He played his first game as a Sabre during the 2002-2003 season and became the full-time starter for the team in 2005-2006, where Buffalo went on to that magical two-year run of Eastern Conference Final appearances.
Miller is the winningest goaltender in Sabres history and the winningest U.S. born goaltender in NHL history, passing former NHL goaltender John Vanbiesbrouck in 2019.
Ryan Miller retired from the NHL in 2021. He played for the Sabres from 2003-2014.
The news of Miller's jersey number retirement was broken to him by now retired play-by-play man, Rick Jeanneret in a video the Sabres posted on social media today.
If you're in your 20's or 30's, few are as beloved in Buffalo sports as Ryan Miller. He would have put up even better numbers those first few seasons out of the lockout, if it wasn't for the fact his team played such a wide open style.
Miller's best year of hockey was during the 2009-2010 season. He won the Vezina trophy, awarded to that year's best NHL goaltender, as well as winning silver at the 2010 Winter Olympics. Miller nearly single-handedly took team USA to gold. He was by far the best player in the tournament.
In Miller's 12 years or so with the Sabres, he wore plenty of jerseys...to say the least. Believe it or not, Ryan wore an amazing 11 jerseys with the Sabres according to Sabremetrix.
Miller started his NHL career with the black and red jersey Sabres, then the slug jerseys, followed by the Navy blue and third jerseys (royal blue and yellow). Sprinkled in were the blue and gold throwback the Sabres wore in 2006-2007 and the 2008 Winter Classic jerseys.
I still have a black and red (white away) Miller jersey, as does my brother. Which version do you own?
Top 10 Most Underrated Buffalo Sabres of All-Time
Buffalo Sabres Goalie Masks
Buffalo Sabres Captains Since 2000