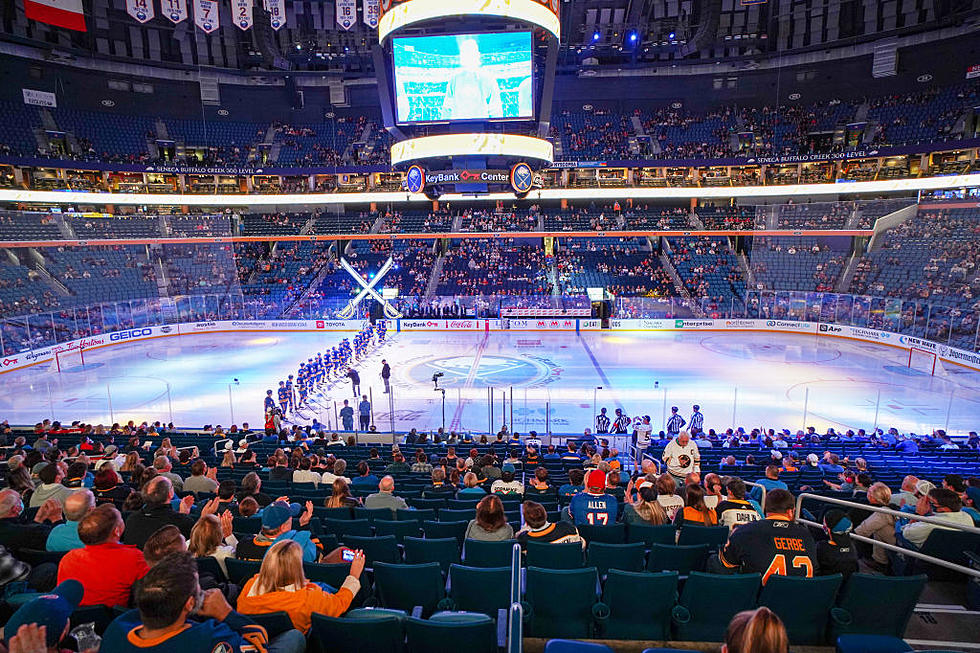 Yelp Reviews Of The Sabres Arena Aren't So Good
Getty Images
The season started out great here in Buffalo.  A couple of months back, if you opened up the sports page; or more likely the sports webpage, or maybe your favorite sports app, and glanced at the NHL standings, you may have been in shock to find that the Buffalo Sabres were near the top of the standings.  It seems that over the last decade, the team has continually found a way to break our hearts. And this year seems to be no different, as the hot start has faded, and the team finds itself in a familiar position, near the bottom of the standings in the NHL's Atlantic Division.
It's been since the 2010-2011 season since The Sabres last made the playoffs, and with the way they have been playing this season, it looks like we may have to wait until the 2022-2023 campaign for the next, long elusive playoff berth.
So, with the universe back to normal, and Sabres Twitter as upset at the team as it's ever been, I decided to look and see what else they were unhappy about.  And it turns out, that there are folks online that just can't stand the Sabres home arena.
Now, we all know that it isn't the top of the line as far as NHL arenas go, but there are far worse places to see a game. But alas, people have voiced their disgust online.  From complaints about the food, the parking, to taking away one's freedom to choose, here are 12 scathing reviews of the home of the Sabres.
12 of the Worst Reviews of The Sabres Arena That You Need to See
Players Sabres Fans Are Excited to Watch This Season
Here ate the players Sabres fans are most excited to watch play during the 2021-2022 season.
5 Pro Teams We Would Trade The Buffalo Sabres For
It has been 10 years since the Buffalo Sabres made the playoffs, maybe it is time for a major trade. I am not talking players, here are 5 other pro sports teams that I would trade the Buffalo Sabres for.