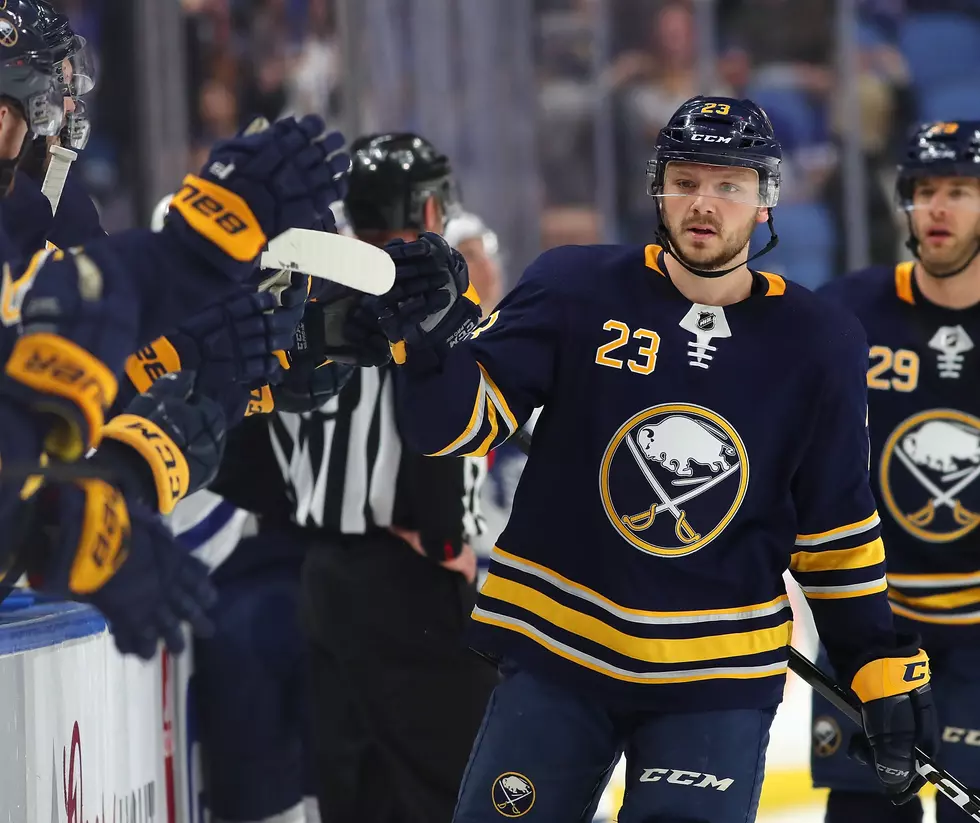 Sabres Fall to the Leafs Again
Sam Reinhart assisted on both Buffalo goals against the Leafs (Getty Images)
After opening with two straight wins, the Sabres have now lost two in a row. The Toronto Maple Leafs beat the Sabres Saturday night in Buffalo to give the Leafs back to back wins on consecutive nights.  Kyle Oposo opened the scoring for Buffalo in the first period.  Jeff Skinner tied it for Buffalo in the second after the Leafs had gone in front, but the Leafs scored a third period power play goal and held for a 3-2 win.
Jack Eichel and Sam Reinhart drew assists on both Buffalo goals.  It was the first game of the preseason for Reinhart after signing a new contract on Wednesday.  Saturday's game was also the first for defenseman Zach Bogosian who's been out of the lineup since hip surgery last season.  After the game he says the Sabres are trying to develop a new winning culture and to make it hard for other teams to come in and play at KeyBank Center.
Goaltender Connor Hutton stopped 28 of 31 shots in going the distance.
The Sabres have three more preseason games left.  Next up they take on the Columbus Blue Jackets Tuesday night in Clinton NY in an event called Kraft Hockeyville USA.