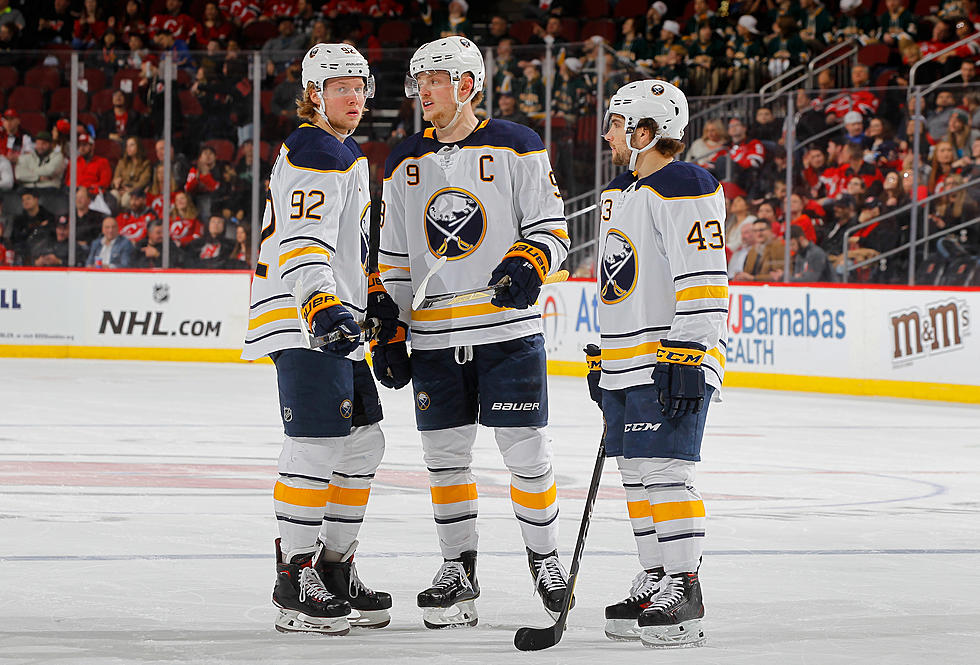 Sabres Mail In Their 13th Straight Loss On the Road
Move along folks, nothing to see here - (Getty Images)
There was a time in the early days of the Buffalo Sabres that the fans chanted "Thank-you Sabres, Thank-you Sabres".  That was back in the days when the fans absolutely loved the team after a great season.  These days there's nothing to love about the Buffalo Sabres.
Tuesday night in Ottawa the Sabres put their time in and that was about all they did.  They put 35 shots on goal and none of them went in the net in a 4-0 loss.  In back to back games they've put 81 shots on goal and they've scored on just one of them and that was a fluke goal from the neutral zone.
What that means is they're not working hard enough and probably have just quit for the season.  Don't be fooled by the shots on goal.  Many of them are long range shots giving the goaltender easy stops.  Their shot selection is poor, their shots are hurried, they pass when they should be shooting and shoot when they should be passing.
It was a disgusting performance and a real low point in a season of low points.  Last week Jack Eichel said they have to play for each other and play for the City of Buffalo.  They certainly haven't done that.   After the game Eichel said he was embarrassed and if players on the team can't get up for any game, they shouldn't be on the team.
Coach Phil Housley said "we stunk, we stunk up the building."  He often finds some positive things to say after a game, but he had nothing to positive to say after this joke of a performance.
The Sabres have six games left.  They host Detroit on Thursday night.