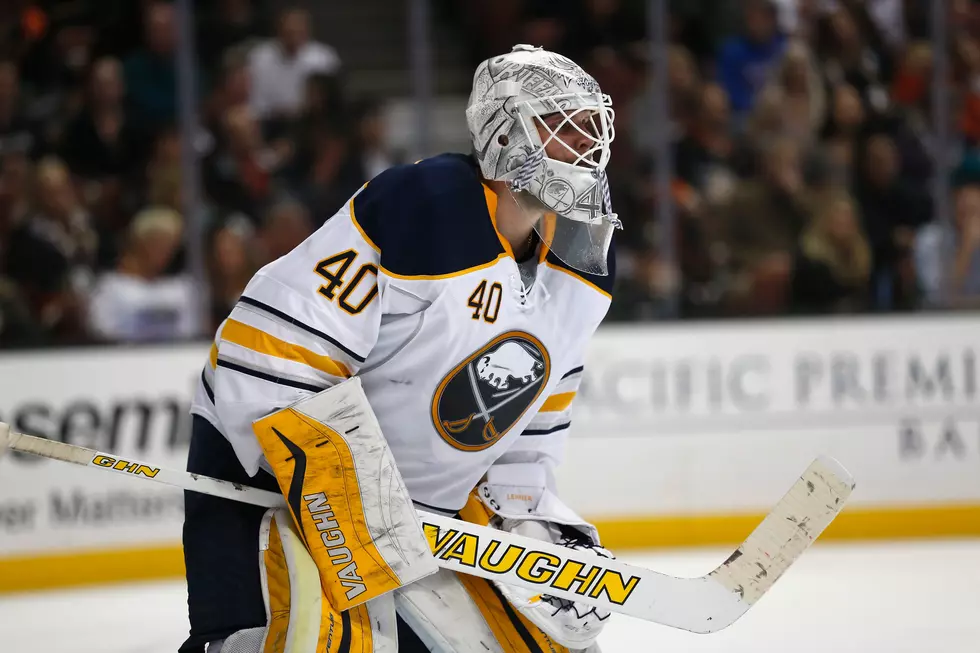 Sabres Say Goodbye to Robin Lehner
(Getty Images)
Buffalo Sabres general manager Jason Botterill says it's time to go in a different direction.  He made it official on Friday when he announced that goaltender Robin Lehner will not be returning to the Sabres next season.
Botterill has been trying to trade Lehner since the end of the season without luck.  He says despite his passion for the team and the city, Botterill says a change was needed and it looks Linus Ullmark will be a major part of that change.
Is Ullmark the answer to all of the Sabres' problems in goal?  Of course not, but he'll be part of the solution.  By allowing Lehner to walk the Sabres will be looking for a veteran goaltender to split the duties in goal.
Botterill says it was a tough decision, but it wasn't he who traded a first round draft choice to Ottawa to get Lehner in a trade.  So he didn't feel any compulsion to keep him.
The thing that drove me nuts about Lehner was that he could have a solid game going and make save after tough save, then let in a real stinker that completely changed the course of a game.  It happened way too many times.
Plus his record in shootouts was abominable.  There were times it seemed he couldn't stop a single shootout attempt.  Obviously it was a mental thing for him that he couldn't solve, so now he can try to figure it out somewhere else.