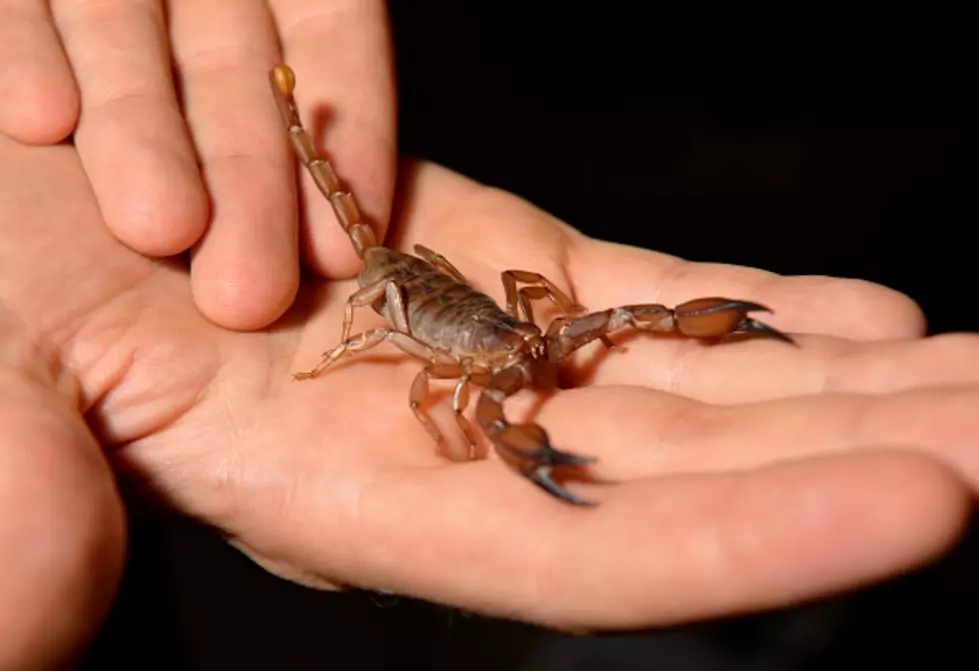 Scorpion Found In Raspberries In Western New York?
AFP via Getty Images
There are a number of things you hope not to find in any food you are about to eat but the top of the list has to be a scorpion! There is a Facebook post that is getting plenty of attention these days from a guy who found one in his raspberries!
The truth is, mid-winter, many grocers have to rely on shipments from suppliers and vendors who are based well outside of Buffalo and Western New York. This is the case for produce and fruit and, as is the case here, some may contain small bugs/insects at one time or another.
I saw this post on The East Auroran Facebook page. It has gotten plenty of attention and appears to show a scorpion at the bottom of the raspberries.
Like most people, we have tried our hand at growing things and having a garden in our yard. It does well and is a fun hobby for the kids to help with as well. But I really enjoy supporting the local farm markets and we sure are blessed to have as many as we do here in the Western New York area. Winter is fun. But I am also looking forward to the spring and fresh local veggies.
Recently, there was a scorpion found in a bunch of bananas at a school!
10 Western New York Towns With The Worst Potholes
These towns are the absolute worst when it comes to potholes around Western New York.
$890k Home in Hamburg, New York
Step inside this gorgeous home for sale in Hamburg, which is under $900 in asking price.