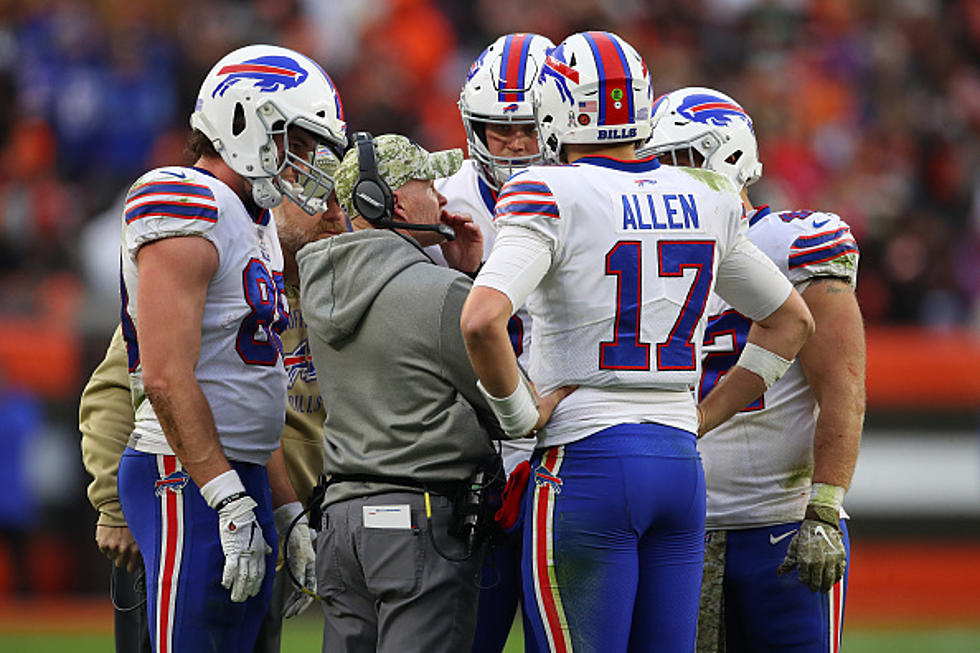 Sean McDermott Reveals When The Bills Decided on Josh Allen
Getty Images
The Buffalo Bills coaches and front office personnel are in Indianapolis at the NFL Scouting Combine, which is the unofficial start of the draft season in the league.
The NFL Scouting Combine takes the best prospects in college and showcases their individual talents to teams. It tests their speed, agility, strength, football IQ and even allows these players to meet with teams on a personal level.
Back in 2018, Wyoming quarterback Josh Allen was part of the combine drills and was the most polarizing prospect at the draft that year. Maybe, the most polarizing and picked apart prospect in NFL history.
Listen to Chris Owen Overnights 12-5 am on 106.5 WYRK
Allen's huge arm and athleticism was talked about, but so was his poor completion percentage at Wyoming and his "rawness" as a quarterback prospect.
The Bills still picked Allen with the 7th overall pick and exploded into a superstar in his third season, and is now one of the best quarterbacks in the NFL.
Bills head coach Sean McDermott was a guest with the NFL Network's Andrew Siciliano on Tuesday, and talked about when the Bills knew Allen was "their guy."
It may surprise you to know it was before the 2018 combine.
"Yeah, I mean I think honestly we knew before coming to Indy," said McDermott.

 

"The work that Brandon and myself put in; Terry and Kim (Pegula) and the research we did, leading us into the combine years ago, we had a pretty good feel for who was a leader in that class," added McDermott.
According to McDermott, the Bills knew Allen was their guy far before the draft even came.
11 Pictures of Why We Love Josh Allen
Predicting The Buffalo Bills 2022 Schedule
Here's a very early guess on what the 2022 Buffalo Bills schedule will look like.
Top 50 Summer Restaurants in Buffalo and Western New York
Check out some of the best spots for food and drinks this spring and summer across Western New York!