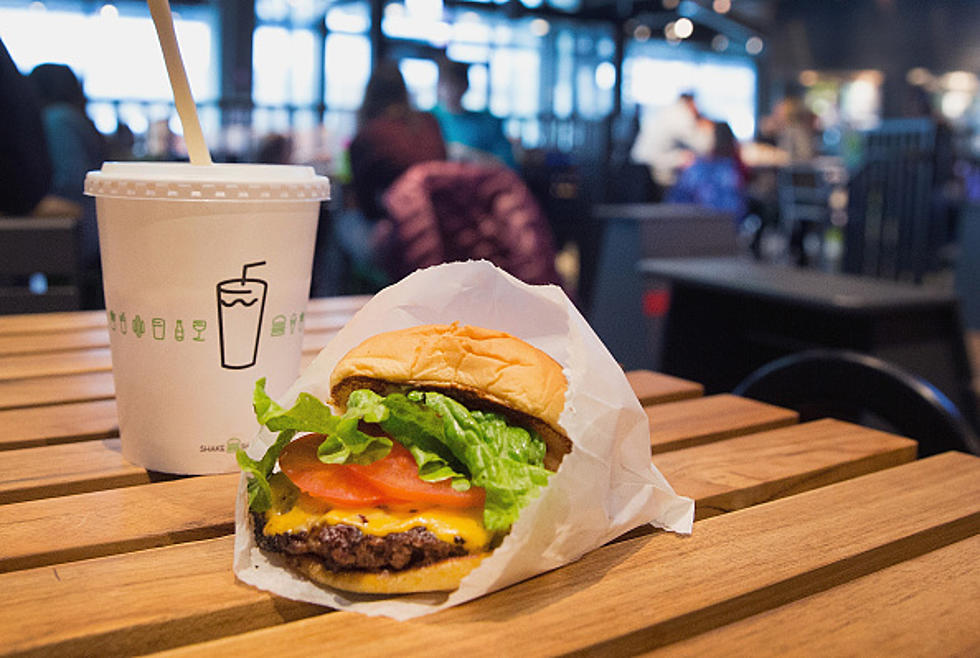 Shake Shack Coming to Western New York
Getty Images
Buffalo and Western New York is a region with amazing food. Locals know how great the food is here and let's be honest, it's mostly because of the local restaurants and bars that serve up classic Buffalo cuisine.
We do like our fair share of national chains, however. Yes, there are plenty of McDonald's, Wendy's, Burger King, Subway, and Tim Hortons in the 716.
There are still places we would love to see come one day. I'm still waiting patiently for a Bogangles or Cook Out to come up to the Buffalo area. They're two restaurants I enjoy a great deal when I visit the southeast part of the country and Buffalo would love the food served at those two spots.
Remember a few years ago? When Chick-fil-A finally opened up a location in Western New York? I think that place still has a line wrapped around the building.
There's another popular national fast food chain coming to Western New York, and will give those traveling down the 90 a taste of something different.
The New York State Thruway Authority will be rebranding and remodeling their service areas. The service area in Angola will see both a Shake Shack and Panda Express coming soon, according to the Buffalo Business Journal.
The hope is to have it done by early 2024.
Shake Shack specializes in burgers, fries and shakes. They're one of the fastest growing in overall popularity and surely, a perfect location right off the 90 thruway.
Happy that Panda Express will be coming too!
10 Fast Food Restaurants We Want In New York State
Fast food restaurants that we want in New York State.
10 Most Haunted Places In Western New York
Check out 10 of the most haunted places in Western New York.
20 Restaurants In WNY The Food Network Should Feature
We love so many restaurants in Buffalo and The Food Network should highlight way more of them.