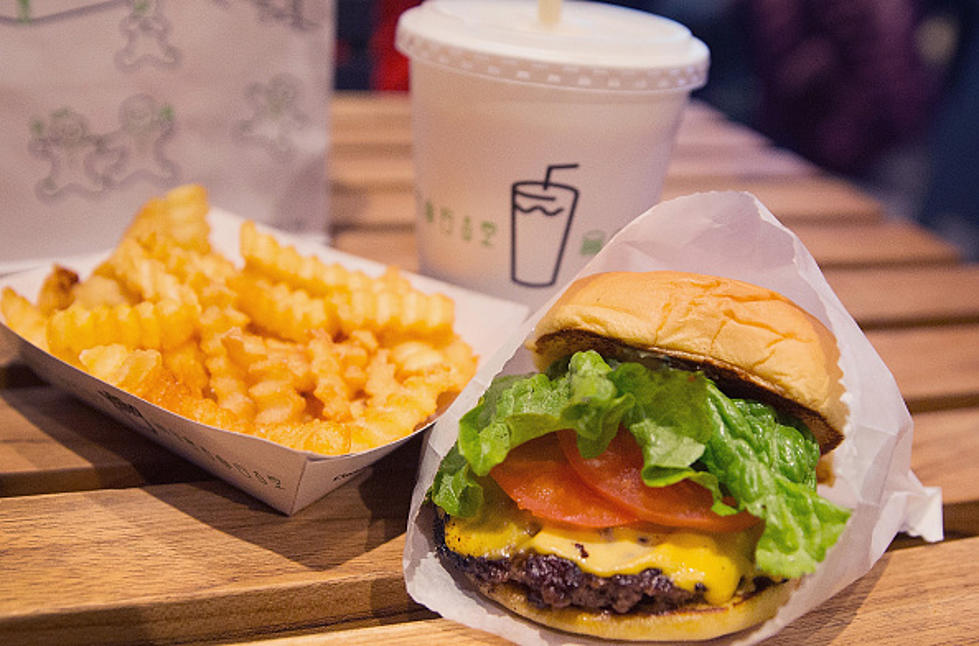 Shake Shack Is Officially Coming to WNY: Here's When and Where
Getty Images
Western New York is without a doubt a "local" restaurant region and we even have our own fast-food places that are near and dear to Buffalonians hearts.
For national fast-food chains, Western New York doesn't have quite as many options as other regions of the country. Sure, there are plenty of McDonald's, Wendy's, Subways, and KFC's; but there are still numerous popular food chains that have not come to the Buffalo area yet.
However, that will change in the next two to three years.
A few months ago, it was announced that service areas across the New York State Thruway would be getting remodeled and numerous new food options would be coming as well. One of the restaurants coming will be Shake Shack.
Shake Shack is a fast-food chain that started in 2004 and is rapidly growing in locations and popularity. They serve burgers, hot dogs, chicken and crinkle cut fries.
According to the New York State Thruway Authority's website, Shake Shack is coming to the Angola service area by early 2024 when construction is expected to end. There will also be a Panda Express coming to Angola.
That's not all though.
There will be a Shake Shack coming to the Clifton Springs service area, which is about an 80-minute drive from Buffalo. That Shake Shack will be opened by late summer, 2022.
I know it's a service area, but the fact that Shake Shack is coming to Western New York is great news. If we could somehow find a way to get a Raising Cane's or Bojangles to the Buffalo area, that would be incredible. Maybe one day.
7 Fast Food Restaurants That Buffalo Would Love
We would love it if these restaurants came to Western New York.
Explore This $1.1 Million Home in WNY That Has Its Own Island and Pond
Explore this amazing home in Western New York that has its own oasis.
The Schitt's Creek Mansion is for Sale
The elegant mansion featured on the hit TV show Schitt's Creek is just two hours from Buffalo and it's for sale.
KEEP READING: What were the most popular baby names from the past 100 years?