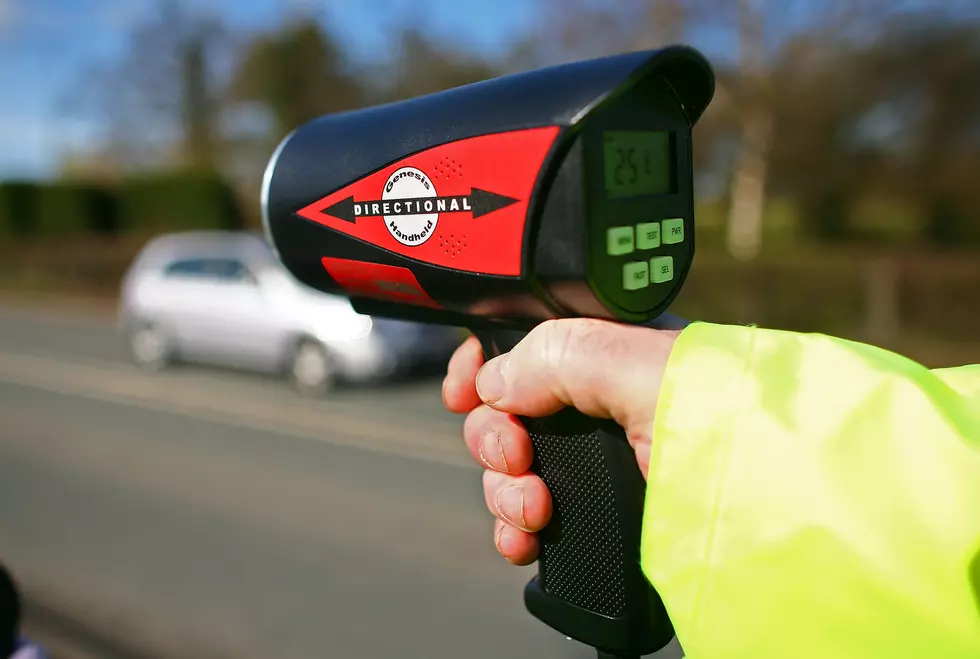 The Worst Speed Traps In New York State
Christopher Furlong
Now that the weather has warmed up a bit, chances are you have taken out your car, truck, or bike and gone for a cruise.
Drive Home With Dave Fields Every Afternoon from 3-7pm on 106.5 WYRK
Chances are that at some point during that road trip you have seen a police car looking for speeders. There are places in New York State that are known for giving out more speeding tickets than other towns.
According to the website, speedtrap.org here are the Top 9 worst places for speed traps in New York State based on the number of traps reported in the city.
1. Brooklyn with 11 speed traps
2. Flushing with 4 speed traps
3. Bronx with 3 speed traps
4. Queens with 2 speed traps
5. Albany with 2 speed traps
6. Staten Island with 2 speed traps
7. Astoria with 1 speed trap
8. Amherst with 1 speed trap
9. Tonawanda with 1 speed trap
So what is a speed trap exactly? Well, a speed trap is defined as an area of road in which hidden police detect vehicles exceeding a speed limit, typically by radar.
It is legal for police to set up a speed trap in New York? Yes, New York state does not have any laws against police using different tactics to combat speeding.
Would be considered entrapment if a police officer is "hiding" and pulls me over, or maybe has their lights off at night and then pulls me over? According to the law in New York, Cops do not have to have their lights on at night. They can legally hide, and they can pull you over for violating the law, whether they advertised their presence or not. It is not considered entrapment in a court of law.
So as you hit the open road this Summer, just know to watch your speed.
12 Roads Western New Yorkers Want Fixed RIGHT NOW!
We all know there are some pretty bad roads in Western New York. Here are 12 of them that you said should be fixed ASAP.
Do You Know Buffalo's Unwritten Rules Of The Road?
Here are some unwritten rules that every Buffalo driver should know.
Biggest Speed Traps In Western New York
Here are some of the biggest speed traps in Western New York according to the website
speedtrap.org
.