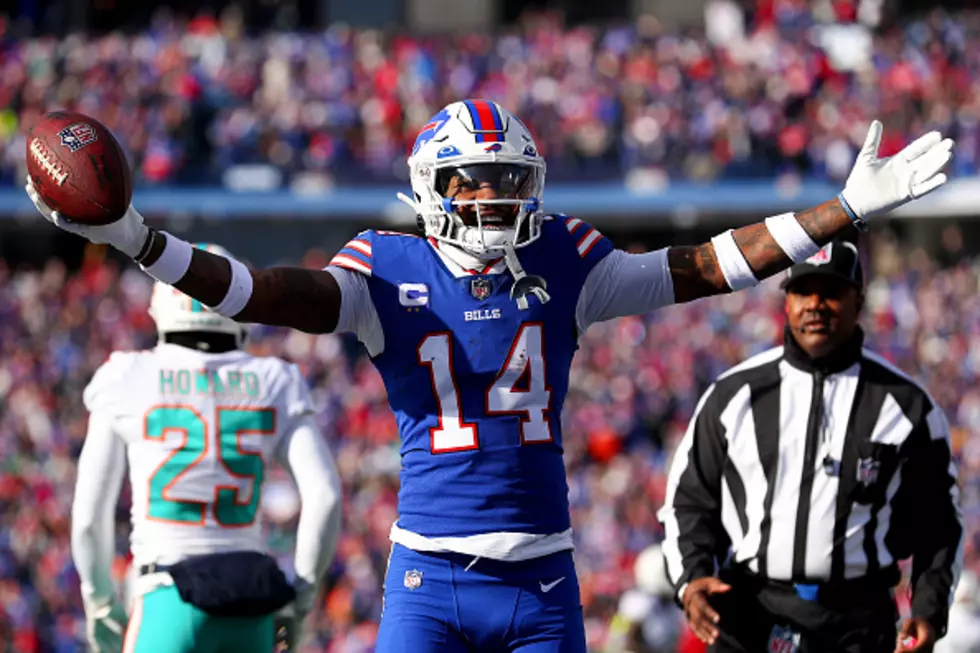 Stefon Diggs' Hilarious Instagram Story Goes Viral [VIDEO]
Getty Images
There are few professional athletes in Buffalo more hilarious than Bills wide receiver Stefon Diggs.
Before he was traded to the Bills in March of 2020, fans didn't realize how funny Diggs was on and off the field. It's a subtle humor that makes him so hilarious.
The all-pro wide receiver made the rounds on both Instagram and Twitter on Thursday, because of his commentary on his Instagram story, regarding the new pro sporting event, Power Slap.
Yes, Power Slap. It's literally a professional slapping contest, where the athletes try and slap each other with a knockout, or at least that's what it appears to be.
Diggs was watching it from his home in Western New York and offering up commentary on the event through his Instagram story.
It's amazing.
My favorite line from Diggs is when the knockout happened in the second bout, he said "Get up, Craig!"
Diggs has dabbled in TV commercials over the past two years and I hope he realized just how hilarious he is. It's the kind of comedy where it doesn't come off like he's trying to be funny, that's just how he is.
Diggs and the Bills have their toughest challenge of the season this Sunday, when they host the Cincinnati Bengals in the AFC Divisional round at Highmark Stadium.
The Bills are looking to advance to the AFC Championship game, where they play against the Kansas City Chiefs or Jacksonville Jaguars.
Kickoff on Sunday is 3 pm in Orchard Park.
22 Famous Buffalo Sports Phrases Every Die-Hard Bills and Sabres Fan Knows
Being a sports fan in Buffalo is sometimes like knowing a different language. Here are 22 of our favorite Buffalo sports phrases you already know if you're a huge fan! And if you're new here, here's how to catch up.
16 Buffalo Bills With Some Of The Best And Worst Nicknames
17 Recipes They Have To Put In The Bills New Cookbook