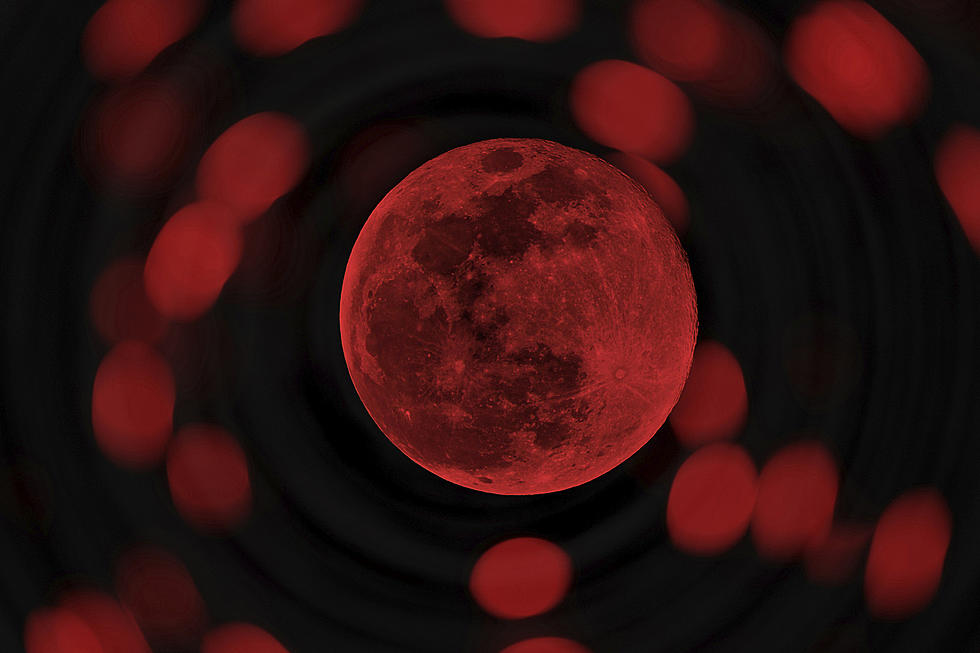 Amazing Photo of Strawberry Moon on Grand Island Goes Viral
FtLaudGirl
With how busy we all get in the bustling nature of life, it's easy to forget the everyday things that take place right in front of us.
The easiest aspects of life that people take for granted is what's above your head.
The night sky offers viewers plenty of awesome events on a yearly basis. From shooting stars to the Northern Lights, it's as easy to look up into the sky to check out some amazing views.
The different moons you can look at through the year are also worthy of checking out. Few of them are as gorgeous as a photo of the famous strawberry moon over the Grand Island bridge.
The red-tinted strawberry full moon happens every June and the cloud cover was non-existent this past weekend, which allowed for what could be the most beautiful view of the moon in Western New York we have ever seen.
This photo has been shared over 1,500 times since the weekend and was taken by Doug DiRamio.
The moon is perfectly positioned inside both the inbound and outbound bridge. The red tint and zero cloud cover. It's literal perfection.
The Hay and Corn Moon are next up but most probably consider the famous Harvest Moon in September to be the next worthy moon to try and catch a glimpse and photo of. That won't be until the start of the fall, so we have a ways to go.
Don't let these kinds of moments pass you by. Make sure you take a look up into the night sky.
12 Photos Of The Rare Beaver Blood Moon Eclipse
If you missed the Beaver Blood Moon early Tuesday morning, here are a ton of pictures that show how beautiful it really was.
Million Dollar Clarence Home With Giant Oasis is For Sale
This million-dollar home is for sale in Clarence, and it comes with its own huge oasis.
$3.3 Million Mansion Now For Sale in Clarence
This stunning $3.3 million mansion is for sale in Clarence. It comes with its own bars and movie theater.