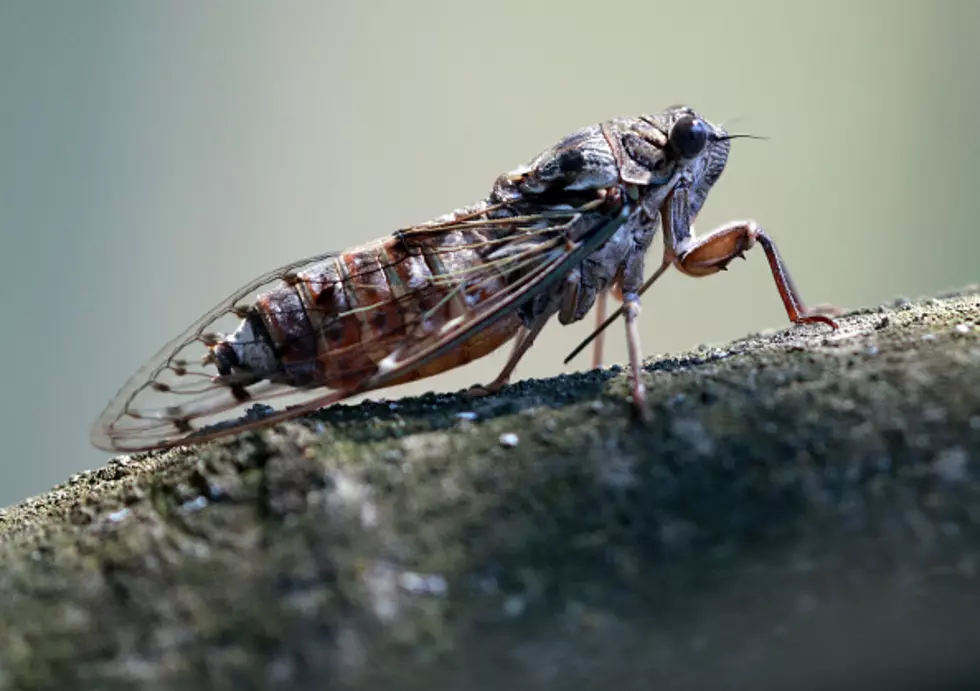 Swarms Of Cicadas Could Invade Buffalo This Summer
Anadolu Agency via Getty Images
As we wait for summer and the warmer weather to arrive, so are the bugs that are dormant around the United States.
According to reports, there is a bug that is expected to come back to the East Coast areas and possibly Western New York this summer.
Scientists from several US universities say a brood of periodical cicadas is set to emerge from underground for the first time in 17 years.
The report at FOXNEWS.com
Americans can likely expect to see the swarm across 15 states as the ground temperature warms, according to a mapping site from the University of Connecticut, including the District of Columbia, Delaware, Maryland, Virginia, West Virginia, North Carolina, Pennsylvania, New Jersey, New York, Ohio, Michigan, Illinois, Indiana, Kentucky, Georgia, and Tennessee.
You probably have seen or heard Cicada bugs in your yard every summer. They make that buzzing sound that often sounds like a child's Kazoo or noise maker. It is a sound of summer that ordinarily wouldn't bother us much. But if the scientists are correct, we will be seeing more Cicadas than we care to.
It was just a couple of weeks ago that we heard about another invasive bug that could affect trees and plants. The Spotted Lantern Fly is something that many scientists and conservationists are on the lookout for.
The Spotted Lanternfly is a bug that can decimate a number and variety of different things including produce grown on farms and even maple trees here in the Western New York area.
Check out these 50 fascinating facts about dogs: