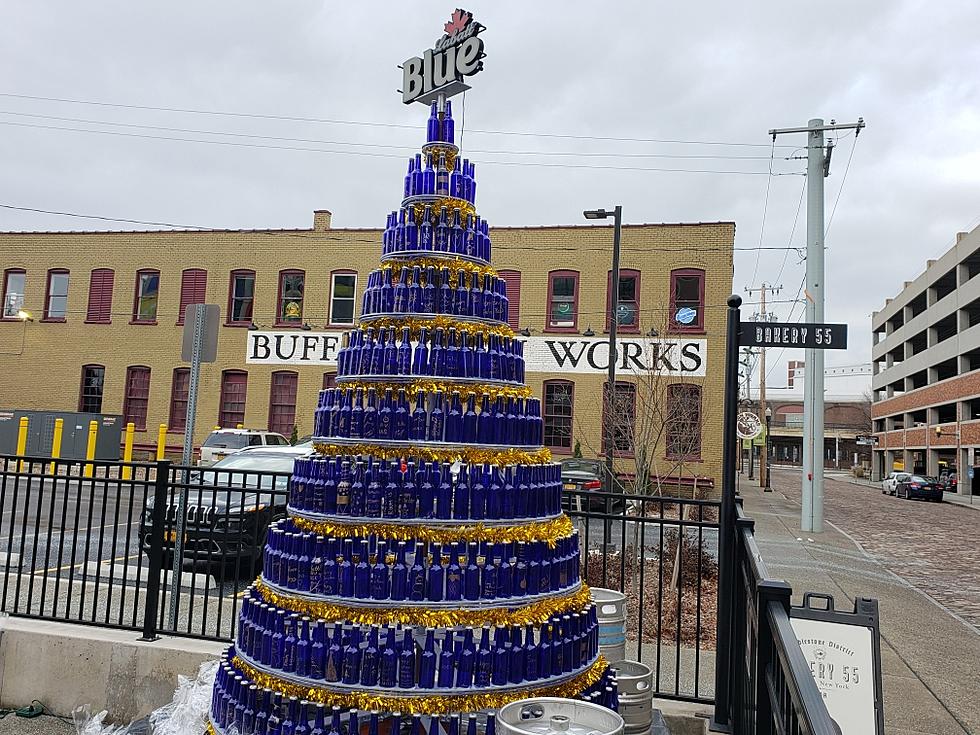 Sweet! Look At This Beer Bottle Christmas Tree in Downtown Buffalo
TSM
If only all of our wives would let us do something like this at our house!
Look at this sweet Christmas Tree made out of 400 beer bottles downtown. It's outside of KeyBank Center from The Labatt Brew House and Draft Room.
It's made of steel and blue beer bottles and all decorated in gold standing 15 feet tall tree.
The Draft Room will be hosting the tree lighting ceremony at 6pm on Saturday.
Now, you may not see a Christmas Tree at Buffalo On Tap, the biggest beer festival in New York State ever year, but you will see a bottomless glass of beer from over 40 breweries. It's a riot, but it always sells out every year at the Convention Center so go grab your tickets below, right now for January's event!