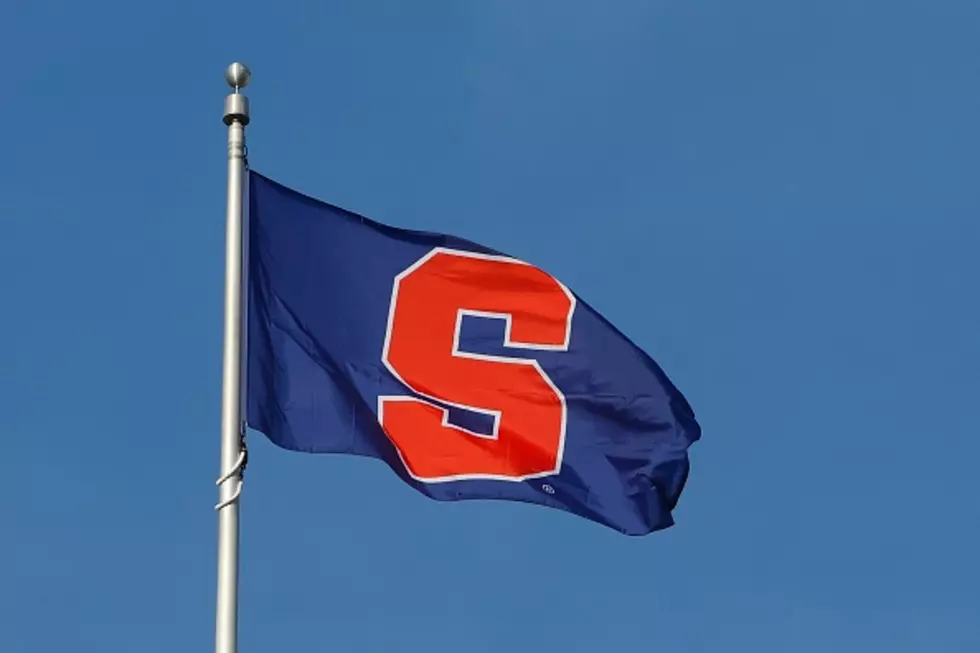 Upstate New York College Playing In Major Game This Fall
Icon Sportswire via Getty Images
The college football season may have just ended but there is some exciting news for fans here in New York State. Open the calendar on your phone and get ready for something fun this fall!
Yes, it is barely February and the NFL is not even done with their 2022 season yet. But for college fans, there is one game that we look forward to every year and the Syracuse football team will be a part of it.
It was just announced that the Syracuse Orange football team will be playing a game in New York City at Yankee Stadium this fall!
The Orange are going to battle the Pittsburgh Panthers at Yankee Stadium in the Bronx on November 11th. The contest will commemorate the 100th anniversary of the first college football game at the site.
Here in Buffalo and Western New York, we are still licking our wounds from the Buffalo Bills loss to the Cincinnati Bengals in the Divisional round game. The off-season should be interesting for Bills fans as we wait to see who stays and who goes and who will be drafted and whether or not there will be a coaching/coordinator change. The Bills are too good for things to end the way they did this season. Considering the adversity that the team and fans powered through, there are some things to be proud of and work off of for the next season.
Bills Mafia's Wishlist For The New Buffalo Stadium
The Bills are building a new stadium and here is a wishlist from Bills Mafia.
See Country Stars Who've Played Football
Darius Rucker played football when he was young. Kenny Chesney and Garth Brooks played in high school while Trace Adkins, Chase Rice and Lee Brice played college ball. See a short list of country singers in their football uniforms.