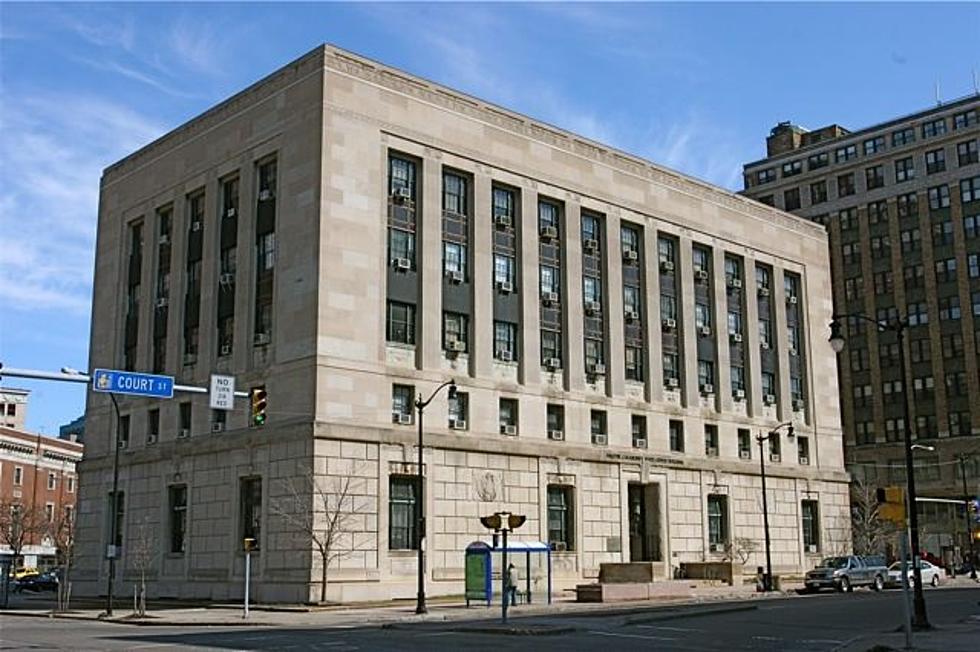 Take A Look Inside This Recently Purchased Historic Building
Photo: Karl Josker
Recently, real estate developer Douglas Jemal purchased The Walter J. Mahoney State Office Building located at 65 Court Street.
According to Buffalo As An Architectural Museum, the building was erected in 1928-1932 and the architects were E.B. Green and Son with Albert Hart Hopkins. As you will see in one of the photos the site was originally the location of Buffalo's first high school. Central School was on that property from 1854-1914.
Not really sure what Mr. Jemal has planned for the building but here is what it looked like from the inside around 2000. As you will see, it is extremely opulent and very rich with marble, wood, and high ceilings.
Mahoney Court Building
Not sure if a building like this can be built from the ground up today using all the same materials that are pictured above. From the stone, marble, and mahogany I can only imagine what the price tag that would bring. I think that is why Mr. Jemal is so enamored with taking over and preserving such structures. He sees the value not only in the rich history each property brings but he also understands that the materials that were used are of the highest quality and really hard to come by. Even if something needs to be removed it can always be repurposed.
In a day and age where things are easily disposable and really do not last too long, it is great to see how true craftsmanship and engineering stand up through the test of time.
Special thanks to Mr. Karl Josker for the use of the photos
The Most Expensive Home For Sale In Niagara County