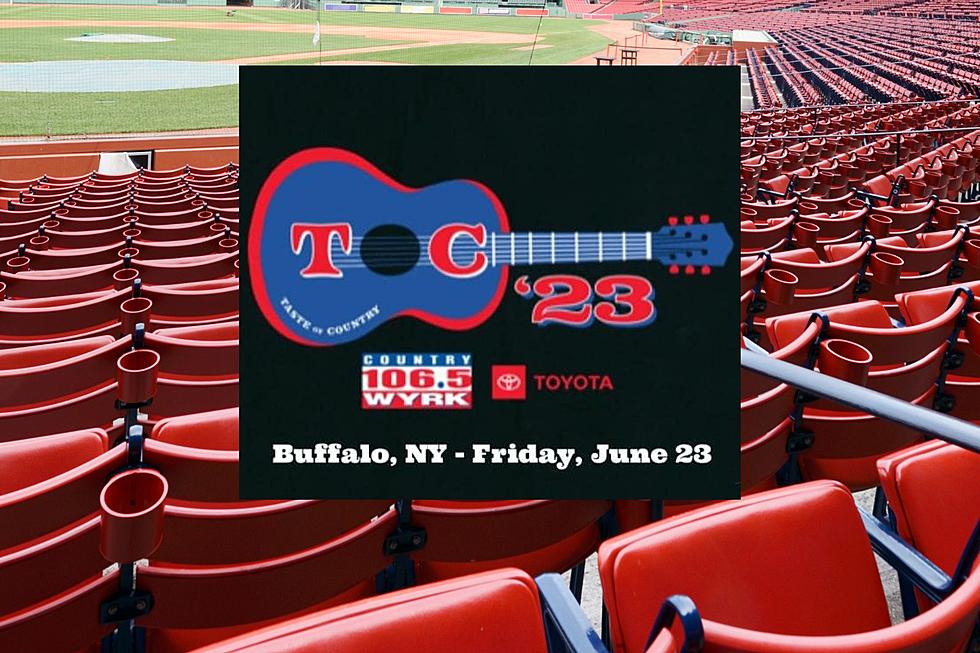 Check Out The Seat Options For The 2023 Toyota Taste Of Country
(Canva)
Tickets go on sale on Friday 2/17 for the WYRK Toyota Taste of Country.  But what seats are right for you and your friends and family?
We get the question all the time, "Which seats should I buy if I have ____ coming with me to the WYRK Toyota Taste of Country?"
It's a good question.  If you've never been there before, you probably don't know what to expect.  So here's the rundown of the types of seats you can buy when they go on sale at 10am.
Field Tickets
These are tickets right on the field.  If you went to watch a baseball game there, this is where the players would be.  They're literally right on the field.
Over the years, these have been known by a couple of different names.  They were the "Party Zone" tickets for awhile, they're sometimes referred to as "Floor Seats."  However, there aren't actual seats on the field.  And unfortunately, you cannot bring a chair to sit in.  They are not allowed on the field. It is standing room only.
These are easily the closest tickets to the action though.  If you get there early enough, you can get right up close to the stage with a field ticket.
Pros of the Field Tickets:  It's the closest ticket to the stage, if you like to dance, this is the best option, you can move around and find a view that you like because there aren't any seat assignments.
Grandstand Seats
These are the actual seats in the stands of the stadium.  They are where you would sit if you went to the ballpark to watch a game.  There are actual seats with assigned numbers and rows so you can see exactly where you will be throughout the concert.  Alcohol is still allowed at these seats also (as long as you aren't in the "Family Section").
Pros of the Grandstand Seats:  There's an actual seat to sit down on, it's an assigned seat so you know where you'll be
Family Zone Tickets
These are seats in the Grandstand that are reserved for families with children.  They're just like the other Grandstand tickets in the sense that there will be assigned rows and numbered seats.  The only difference is that alcohol will not be permitted in this section. If you will be bringing your kids to the show, this is probably your best bet.
Pros of the Family Zone Tickets:  There's an actual seat to sit down on, it's an assigned seat so you know where you'll be, no alcohol will hopefully mean a calmer experience for families.
The 106.5 WYRK Toyota Taste of Country 2023 Lineup
Dierks Bentley, Brothers Osborne, Big & Rich, Michael Ray, and TOC Riser Danny Minogue will all take the stage on June 23.
As far as times and the day of the show schedule, that will be announced soon. For everything you need to know about TOC 23, CLICK HERE.
We can't wait to see you!
Taste of Country Risers 2023
Danny Minogue won this year's TOC Risers competition at Stir Nightclub inside of the Seneca Niagara Resort and Casino. He will open the Toyota Taste of Country 2023!
FAQs About This Year's WYRK Toyota Taste Of Country
Here are the most frequently asked questions about the WYRK Toyota Taste of Country.
Country Concerts in Buffalo, New York
Here are all of the country concerts happening in Western New York.