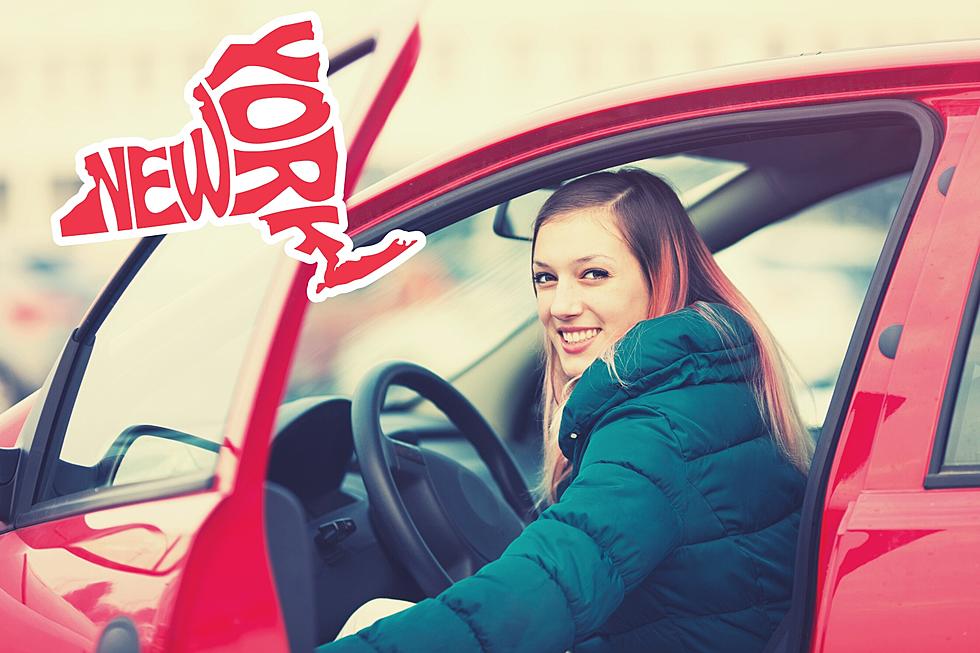 New York State Is The Best For Teen Drivers?
Canva
Soon enough, teens will hit the road to get their covetous driver's license when the weather gets nicer. It's a rite of passage in New York State that millions of teens turning sixteen across get excited about every year. Unfortunately, it's also one of the most deadly. 
Frightening teen driving statistics
On average, seven teens die daily from motor vehicle accidents, a scary stat for parents all over New York. Teens aged 16 to 19 have the highest risk of crashes in the United States, and auto accidents are the second highest cause of death among that age group. No wonder parents are freaked out to surrender the keys and let their kids get behind the wheel. 
WalletHub recently released its report, the Best & Worst States for Teen Drivers. So how does New York State look in their analysis? 
New York Is The Best State for Teen Drivers
Good news for New York State parents. WalletHub compared all fifty states in the US and scrutinized them based on several different metrics, ranging from the number of teen driver fatalities to the average cost of driving repairs. Their findings have deemed New York State the best state for teen drivers.
Compared to the other 49 states, New York State ranked first overall in:
Presence of Impaired-Driving Laws

Presence of Occupant-Protection Laws

Vehicle Miles Traveled per Capita

Provision of Teen Driver's Graduated Licensing Program Laws

Presence of Distracted-Driving/Texting-While-Driving Laws
New York State also ranked exceptionally high in teen driver fatalities per 100,000 teens (third overall) and teen DUIs per 100,000 teens (fourth overall).
We know how scary it is as our kids get older and start gaining independence, but hopefully, this will ease some anxieties of New York State parents whose teens will be hopping behind the wheel this summer.
A Peek Inside The New Thruway Rest Stops In New York State [PHOTOS]
Keep scrolling to see pictures of the newly revamped New York State Thruway service areas.
The Most Confusing Driving Cities in New York State
Some really confusing cities or parts of cities to drive through in New York, especially for out-of-towners.