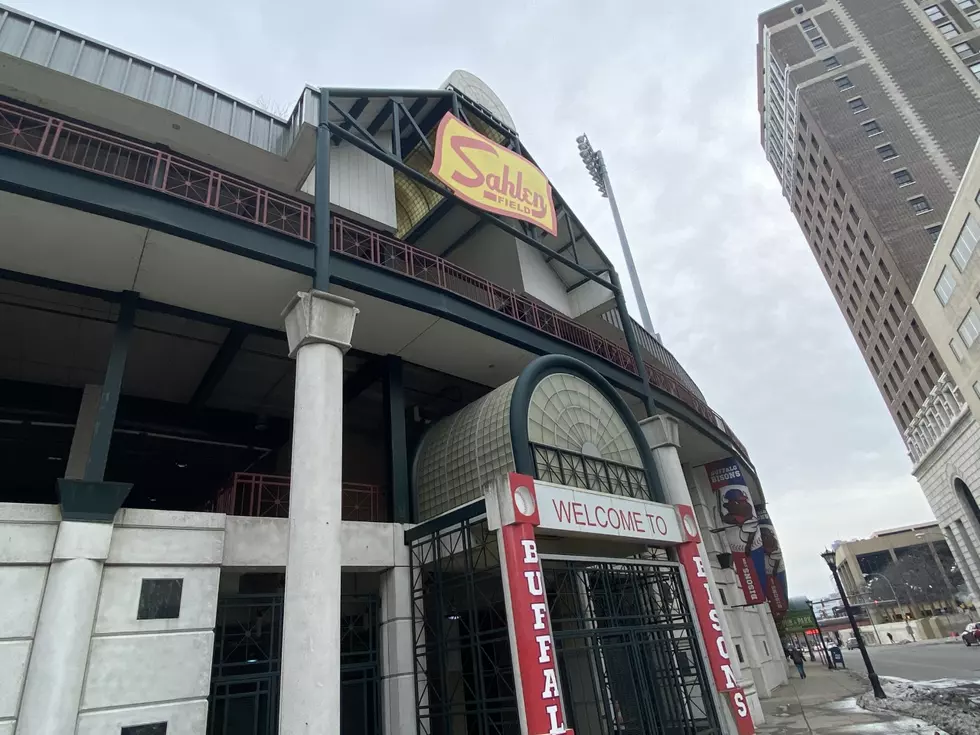 The Blue Jays Have Completely Revamped Sahlen Field: Check It Out [VIDEO]
(Brett Alan)
The Toronto Blue Jays will play their first game at Sahlen Field in downtown Buffalo on Tuesday against the Miami Marlins.
If you've driven down the 190 at all the last few days, I'm sure you have seen some of the changes.
Here's what the ballpark looks like, courtesy of the Blue Jays.
For one -- the lights. The lighting was a huge hold up for not coming to Buffalo for games. But crews have put in Major League Baseball standard lights. The lights have been blaring bright all night the last week or so.
Also, the field was completely tore up for new field.
Then there's the stands. The Blue Jays have their own tarps and advertising, along with cardboard cutout fans in the grandstands!
The permanent upgrades to Sahlen Field are the replacement bulbs, fresh paint, and new infield grass.
There was also a temporary training building/tent put up in the back lot.
Unfortunately, there will be no way to view the games in person. The Seneca One parking ramp will likely be closed, according to WKBW, and most of the wall at the top of garage will be too short to view.
Still though, it's pretty cool the Blue Jays are here.
TACKLE THESE: Check Out the Best Uniforms In Each NFL Team's History