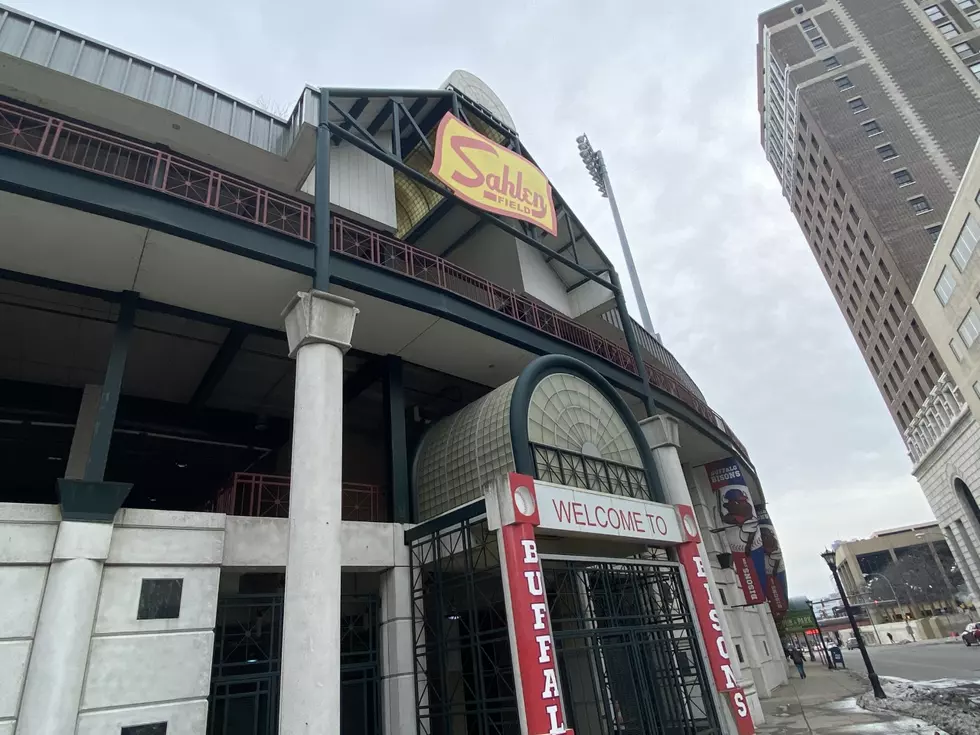 The Blue Jays Might Be Building a Facility Near Sahlen Field [PHOTO]
(Brett Alan)
Right now, the plan is still for the Toronto Blue Jays to play their first home game in Buffalo at Sahlen Field on August 11th against the Miami Marlins, even though the Marlins season is currently on pause after an outbreak of COVID-19 within the team.
Enter your number to get our free mobile app
The Blue Jays decided to play 25 of their home games this summer in Buffalo (of 60 total regular season games) after not being allowed to play in Toronto by the Canadian government and being denied by Pennsylvania after attempting to play games in Pittsburgh.
Accommodations are currently being made to Sahlen Field for the MLB games, including upgrading the lights.
According to Tim Graham of The Athletic, there appears to be a new facility or building being built between the Sahlen Field back lot and parking ramp.
Players will be bused to the ballpark for their games, so it likely won't be a place to put their cars.
A training facility? A COVID-19-related facility?
We'll see exactly what it turns out to be. Any guesses?
ALSO SEE: 30 Most Decade-Defining Memes
KEEP READING: See notable new words that were coined the year you were born