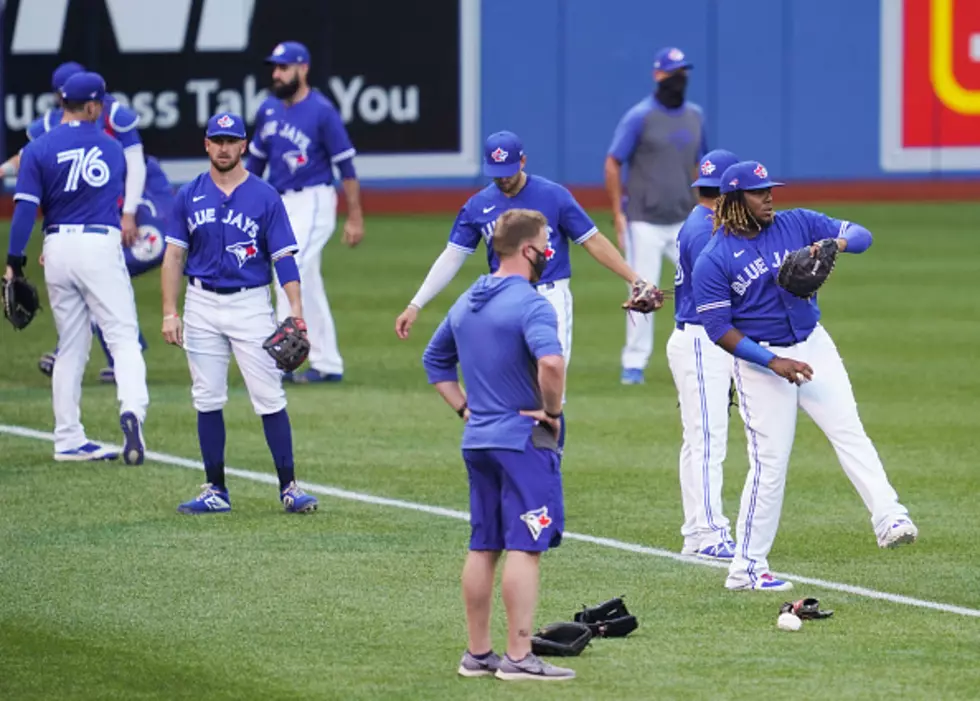 The Blue Jays Won Their First Game, So Here's What Val Has To Do
Getty Images
The Toronto Blue Jays were playing their FIRST 'home game' in Western New York at Sahlen Field, and naturally, my friends and I had a bet for money of course on the game. We bet on the Blue Jays.
When I mentioned this to Val she said that she wanted to get in on some betting and since my wife was not too thrilled that I already had money on the line, Val and I had to come up with something a little more creative.
Val had to the Marlins.
Rob had the Jays.
Whoever lost had to eat something nasty. If the Blue Jays won, Val had to eat bird seed and if the Marlins won, Rob had to eat a live fish.
Thankfully, the Blue Jays won and Val had to eat bird food. Well....then something happened. I safely delivered the bird food in a zip lock baggie at four in the morning the day after the baseball game and left it on the porch. She had no idea I was ACTUALLY going to drop it off, but it was not there when she went outside to grab it, and swears she is not pulling a fast one.
Where did it go? Clay thought an animal possibly got it, but we weren't going to let Val off that easy, so we re-negotiated the deal. Now, Val will have to stand on the sidewalk along Transit Road in front of the McDonald's by William Street and hold a HONK IF YOU LOVE HOT N SPICY sign.
Get your popcorn ready, folks! We'll let you know the day!
Enter your number to get our free mobile app
9 Ice Cream Places in Western New York That Needs More Recognition