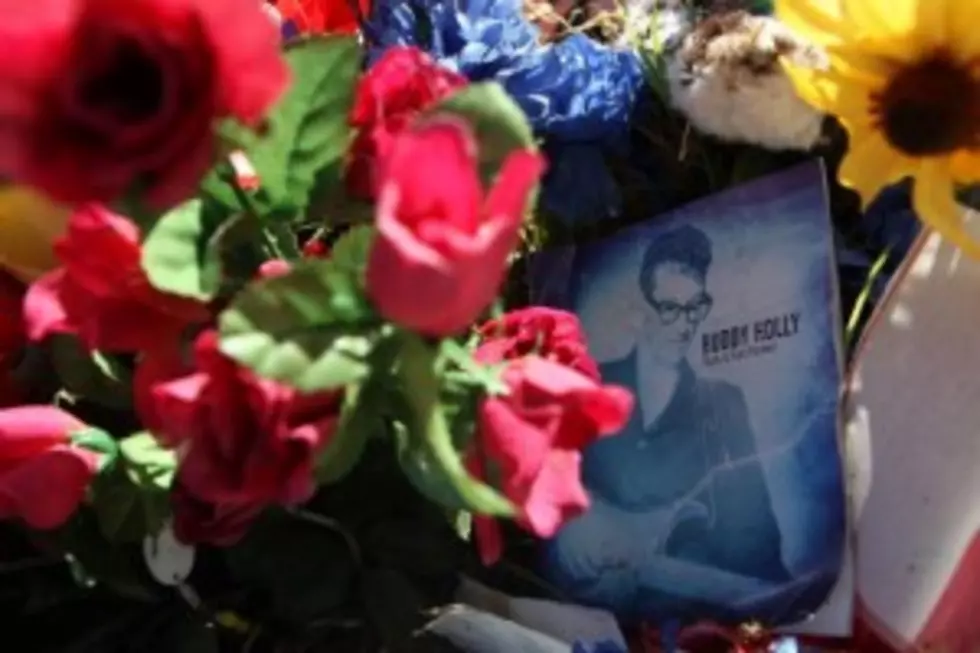 A tribute left at the gravesite of Buddy Holly in Lubbock, Texas (Getty Images)
Memorialized in the Don McLean song "American Pie" this is the day the music died in 1959.  It's when rising stars Buddy Holly, Ritchie Valens and J.P. "The Big Bopper" Richardson were killed when their chartered plane headed to Minnesota crashed in bad weather in Iowa. Holly and his band, the Crickets, had just hit No. 1 with their song "That'll Be the Day."
One of Holly's band members was Waylon Jennings and Waylon was set to be on the flight, but Richardson had the flu and convinced him to give up his seat.   And Ritchie Valens got the other seat on the plane when he won a coin toss.
Holly was only 22 when he died but he had quite a collection of hits to his credit - "Peggy Sue," "Oh, Boy!," "Maybe Baby" and "Early in the Morning."  And he wrote all of his own songs.
Richardson - "The Big Bopper" was a Texas disc jockey who started writing songs.  His biggest was "Chantilly Lace". 
Ritchie Valens was only 17 years old, but had a string of hits himself – "Come On, Let's Go," "Donna" and "La Bamba".   
Both Holly and Valens were inducted into the Rock and Roll Hall of Fame.
SOURCE: HistoryChannel