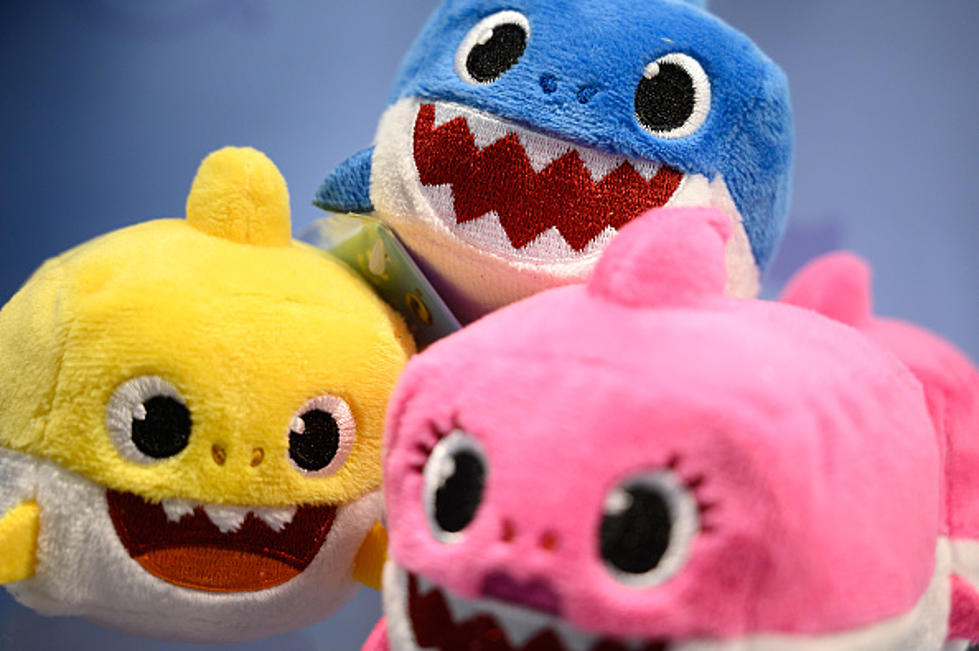 The Most-Viewed YouTube Video Of All Time [WATCH]
Getty Images
If you have kids, you may already know that this video. You may have even seen it over a hundred times. The Baby Shark dance video has now been named the most-viewed video on YouTube.
Enter your number to get our free mobile app
It is one of those earworm type of songs that you simply can not shake when you hear it. Is it the words? Is it the beat? Whatever the case may be, you most likely are singing it in your head already.
Since the video for Baby Shark was uploaded in June 2016, it's racked up an unbelievable 7.04-billion views which takes over the previous top video for "Despacito," which has 7.03-billion public views.
Our kids watch the kids version of YouTube. They are not able to watch videos that may not be suitable for their ages. But the Baby Shark vide seems to pop up every single day. When the kids eat their Goldfish crackers, they sing the song! We can't escape it!
There are around 7.5 billion people on earth. That means that just about everyone has seen this video at least once! I am not sure what kid of money that means for the video creators, but even if it was a penny per view that they made, it is a good payday!
If given the choice, I would rather hear the Baby Shark song over the What Does The Fox Say which is holding strong at a meager 969 million views.
SEE: 30 Toys That Defined the '70s