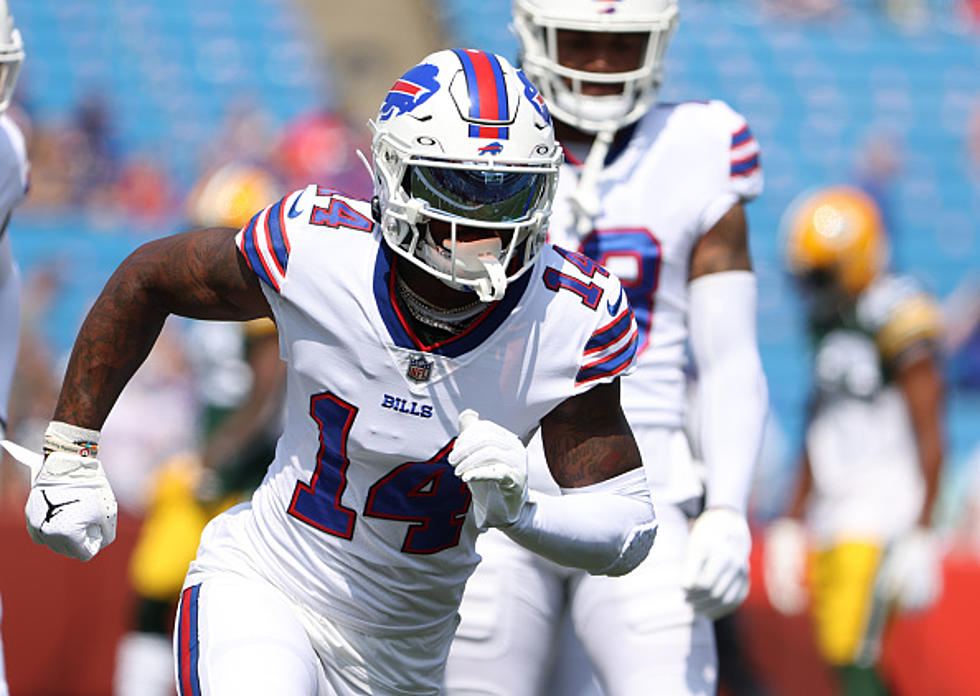 These Stefon Diggs Tweets Are Why Buffalo Loves Him [PICS]
Getty Images
It's only been one season but it's safe to say that Buffalo Bills wide receiver is beloved here in Buffalo.
The star wide receiver enjoyed an unbelievable season last year with 127 catches and over 1,500 receiving yards -- both numbers led the NFL. Diggs was voted to the Pro Bowl and the offense was second-best in the league (behind only Kansas City).
Diggs, Josh Allen, and the rest of the Buffalo Bills are hoping to have another stellar regular season and deep playoff run (hopefully, ending in a Super Bowl victory), and it's also great to see Diggs so active on social media as well.
If you're not following Diggs on Twiter, I definitely recommend doing that. He's a great follow because he's funny and loves pumping up Allen and the team.
Check out some of these great tweets!
That last tweet was after the Bills clinched their first AFC East division crown in 25 years, in a blowout win at the Denver Broncos.
Diggs had many question marks surrounding him when he was traded to the Bills in March of 2020, but those talks of being a problem in the locker room in Minnesota did not come true in Buffalo and it's safe to say it's one of the best traded a Bills or Sabres GM had ever made. It may end up becoming the best trade ever made in Buffalo sports history...
Every Pick Made By Buffalo Bills GM Brandon Beane
Step Inside This $5 Million Lake Home Just 2 Hours From Buffalo
This lakefront
property
is the definition of a dream home.
KEEP READING: Here are the best places to retire in America