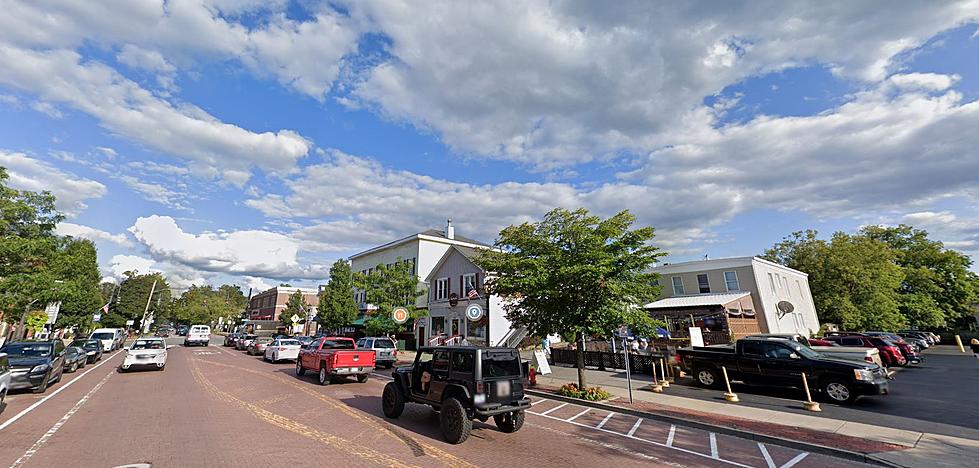 This Buffalo Suburb Probably Has The Best Nightlife In Western New York
Credit: Google Maps
Most of us have been to downtown Buffalo before. It's quite the experience on a Friday or Saturday night, especially on Chippewa, but Allen and Elmwood are also very popular for people to do to eat, drink and just have a good time with friends.
However, if you've lived in Western New York a long time, then you know there are suburbs of Buffalo that rival it in popularity and things to do. There's one that has become famous for locals to go to, especially on weekends.
East Aurora.
An "East Aurora night out" means you're in for a night of great drinks, amazing food, and a spectacular atmosphere.
The heart of East Aurora features some of the best food in all of Western New York: Bar-Bill Taven, Griffon Gastropub, The Irishman, Mister's, Rosie's Handcrafted Ice Cream, Rookie's, Pasquale's and so much more.
Drinks? You have 42 North, Aurora Brew Works, East Aurora Brewery, and the selections at nearby restaurants.
I have to be honest, my friends and I always choose to go to East Aurora over Buffalo on a Friday or Saturday evening. For starters, there's more parking nearby, even though parking can be a bit challenging in East Aurora sometimes.
You're also allowed to walk down the street in East Aurora with a beer, as long as it's transferred to a plastic cup. There's just a laid-back feel to East Aurora that is much more soothing, rather than a downtown atmosphere, which is great, but sometimes a bit overwhelming,
Do you agree? Maybe there's another suburb in Buffalo that rivals the city's nightlife?
The Best 50 Ice Cream Places in Western New York
The warm weather means ice cream season is just about here.
LOOK: Best Beers From Every State
To find the best beer in each state and Washington D.C., Stacker
analyzed January 2020 data from BeerAdvocate
, a website that gathers user scores for beer in real-time. BeerAdvocate makes its determinations by compiling consumer ratings for all 50 states and Washington D.C. and applying a weighted rank to each. The weighted rank pulls the beer toward the list's average based on the number of ratings it has and aims to allow lesser-known beers to increase in rank. Only beers with at least 10 rankings to be considered; we took it a step further to only include beers with at least 100 user rankings in our gallery. Keep reading to find out what the best beer is in each of the 50 states and Washington D.C.
LOOK: Here are the best small towns to live in across America