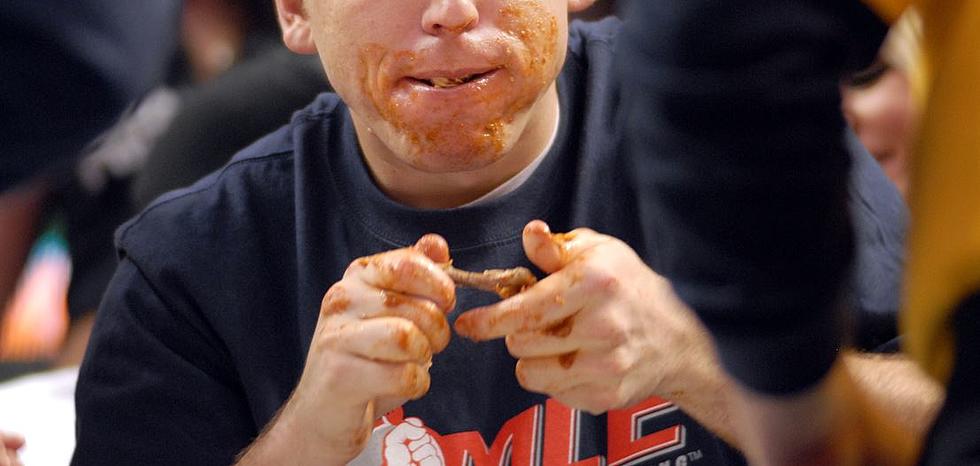 This Famous Star Will Be In Buffalo Next Weekend
Photo Credit: Getty Images
The National Wingfest returns to Buffalo next weekend and with the festival comes lots of celebrities.
It was announced this week that the world's most famous competitive eater Joey Chestnut will be in  Western New York to take part in the 12-minute chicken wing eating contest during the festival.
The chicken wing contest will take place on day two of the festival and will feature along with Chestnut a whole crew of Major League Eaters including Gideon Oji, Miki Sudo, and Nick Wehry. The contest will see who can consume the most wings in that 12-minute span. Wings will be weighed before the contest and then weighed again after the contest to see who truly finished eating the most wing meat.
The winner of the wing eating contest will take home part of the $5,000 worth of prize money.
The wing eating contest is not the only eating contest happening during the National Buffalo Wingfest. There is also a "Buffalo Buffet" contest where eaters will try to be the first person to finish a bow of Buffalo theme foods. Past Buffalo Buffett bowls have featured wings, chicken fingers, chicken salad, sausages, and perogies.
Tickets for the two-day wing fest are currently on sale at the festival's website. This year the festival will have also have a new home as the festival has moved from Sahlen Field to the home of the Buffalo Bills, Highmark Stadium. The festival will run from Noon until 9 pm on Saturday, September 4th, and Noon until 7 pm on Sunday, September 5th.
9 Famous People You Didn't Know Were From Buffalo
10 Famous People Who Went to College in Buffalo
 
"
[carbongallery id=""609448aeca07de7e10e182f3"" title=""The Best Sitcoms of All Time with a Western New York Connection""]"