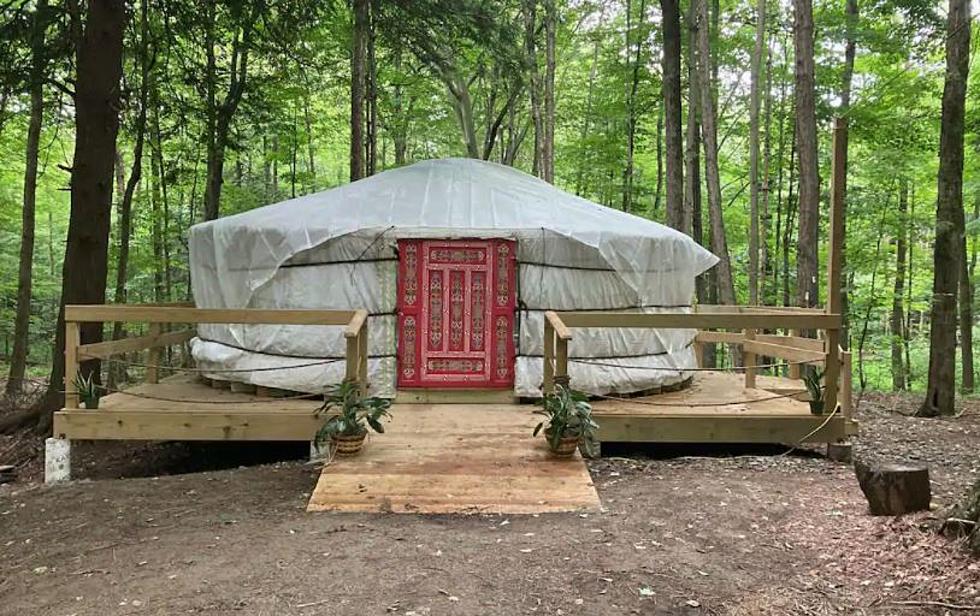 This "One Of A Kind" AirBnb Rental Is Just 90 Minutes From Buffalo [PHOTOS]
Photo Credit: Airbnb
As more and more people are looking to get out of the house and still maintain proper social distancing, there is a special "One of a kind" Yurt that you can rent that is just a short drive from Buffalo.
This Yurt is located in Panama, New York in the heart of the Heron Farm & Event Center which is just over a 90-minute drive from Buffalo.
According to the post on Airbnb, "The Sanctuary Yurt at The Heron" is perfect for someone who just wants to get away.
In the heart of the Heron Farm & Event Center, you'll find our very special, "one of a kind" yurt! This gorgeous space has one queen sized bed and can comfortably fit 2 people. Perfect for a weekend getaway in a unique space, or a small retreat space for writers, meditators or simply stopping by to see the grounds for a night!
If you don't know what a Yurt is, here is the definition according to Wikipedia.
A traditional yurt (from the Turkic languages) or ger (Mongolian) is a portable, round tent covered with skins or felt and used as a dwelling by several distinct nomadic groups in the steppes of Central Asia.
This Yurt rental is big enough to fit two people and does offer electricity options. You will have to share an outhouse and a shared bathhouse is on-premises as well.
The cost of the rental is $140 per night. You can book the rental HERE
Rent This Yurt on Airbnb
Treehouse In New York
Tiny House For Rent In Western New York
Rent An Island In WNY