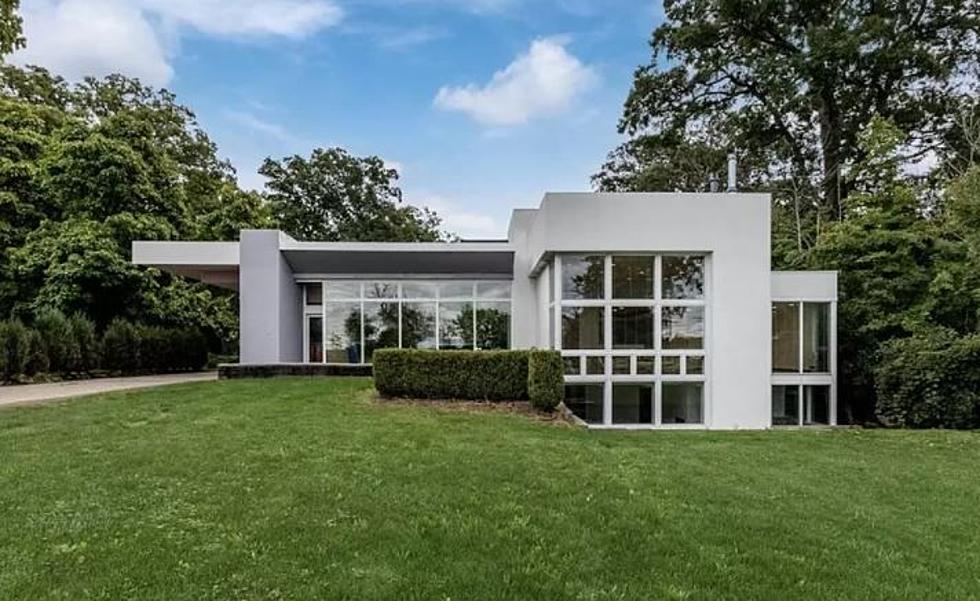 This Strange Home For Sale In WNY Cost One Million Dollars [PICS]
Credit: Zillow
When you picture real estate in Western New York, what do you think of? Probably something along the lines of a ranch or nice two-story home with a front porch and long driveway. Perhaps it's a brick home or has newly painted tiles on the siding.
The region has its fair share of modern-style homes, but few look as strange as one for sale on Grand Island.
Listed on Zillow this week for a shade under one-million dollars, this home on Grand Island near the Niagara River has quite the look about it.
It features four bedrooms and two bathrooms, along with a pretty big front yard. The home's glass window façade and design makes it seem as if it should be in Southern California, rather than Grand Island, NY.
The inside is stunning. Furnished, hardwood floors with modern appliances and furniture. The kitchen may the most impressive feature of the home with tons of space and a huge marble island that would wow anyone who visits.
One of the bathrooms even has its own fireplace. It truly looks like it should be in the Hollywood Hills. Check out some photos below, courtesy of Zillow.
Very Strange Million-Dollar Home In Western New York
This million-dollar home in New York State will blow your mind when you step inside.
This $1.7 Million Home In East Aurora Is Breathtaking
Step inside this
amazing home
in East Aurora that has its own breakfast bar!
$2.4 Million New York State Home Inspired By HGTV
This home in Elma, NY was
inspired
by HGTV!
Million Dollar Western New York Home Come With Private Island
You could own your own private island right here in Western New York. Currently listed on Zillow.com, this 5 bedroom, 5 bathroom home is amazing and has everything that you could want in a home.