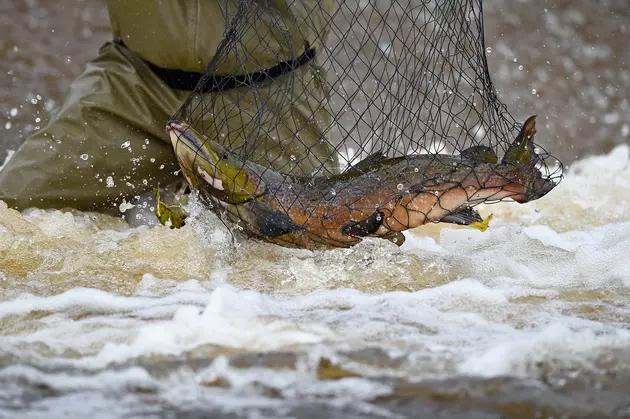 Three Arrested in Newfane for Salmon Fishing Violations
Salmon (Getty Images)
An arrest was made in Niagara County after anglers were caught fishing for salmon illegally.
The DEC has clear regulations as to the way in which you are allowed to catch and keep salmon.
Regulations for All Great Lakes & Tributaries
The following regulations apply to all Great Lakes waters, including Lake Erie, Lake Ontario, Upper and Lower Niagara River, St. Lawrence River and tributaries:
Snatching and attempting to snatch is prohibited.
All foul-hooked fish must be immediately released without unnecessary injury.
Use or possession of gaff hooks is prohibited except when ice fishing.
Any action to frighten fish and move them from concealment, including herding, driving, kicking or stoning is prohibited.
The use of eggs for chumming is prohibited.
The men are charged with 32-violations including fishing without a license and taking fish over the daily limit.