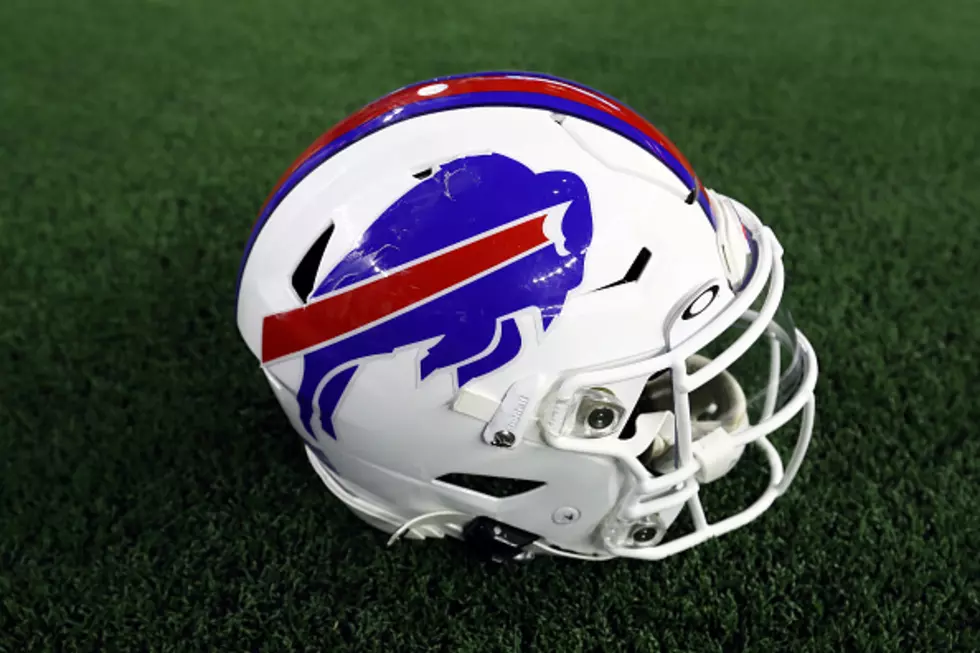 Three Key Starters Are OUT For The Buffalo Bills Game This Sunday
Getty Images
The Buffalo Bills will be traveling to Jacksonville, Florida tomorrow for their Sunday afternoon game against the Jaguars. It's the first meeting between the Bills and Jags since the 2018 regular season, which was Bills quarterback Josh Allen's rookie season. The last game on the road in Jacksonville was January of 2018, which just so happened to be the Bills first playoff game in 18 years.
The Bills have been dealing with the injury bug lately and this week has seen an active "Did Not Participate" list.
Today, Bills head coach Sean McDermott made some announcements regarding players' status for Sunday's game.
McDermott said that both guard Jon Feliciano and tight end Dawson Knox have been officially ruled out for Sunday's game in Jacksonville.
McDermott said earlier this week that Feliciano is week-to-week with his calf injury. Knox is recovering from surgery on his broken hand, but the hope is he can return in a week or two.
Jordan Poyer, Spencer Brown, and Cole Beasley all did not practice on Thursday, and just in the last 30 minutes, tackle Spencer Brown has also been ruled out for the game on Sunday. Beasley and Poyer are listed as questionable.
The Jaguars are dealing with injury concerns of their own. Starting running back James Robinson did not practice on Thursday with a heel injury, while backup Carlos Hyde is dealing with a calf injury, although he did participate in Thursday's practice.
The Jaguars have a 1-7 record and got blown out by the Seattle Seahawks last Sunday. The Bills are currently favored by 14.5 points on the road.
Kick off will be at 1 pm on Sunday on CBS.
Jerseys You Should Never Wear At A Buffalo Game
You should never be caught wearing these jerseys.
Top 10 Receivers In Buffalo Bills History
The Bills have had some amazing wideouts. Here are the Top 10 based on reception yards in Bills history.
Top 10 Running Back In Buffalo Bills History
As we get ready for another season of Buffalo Bills football, check out the Top 10 running backis in Bills history.
25 Important Things You Need To Bring To Your Tailgate