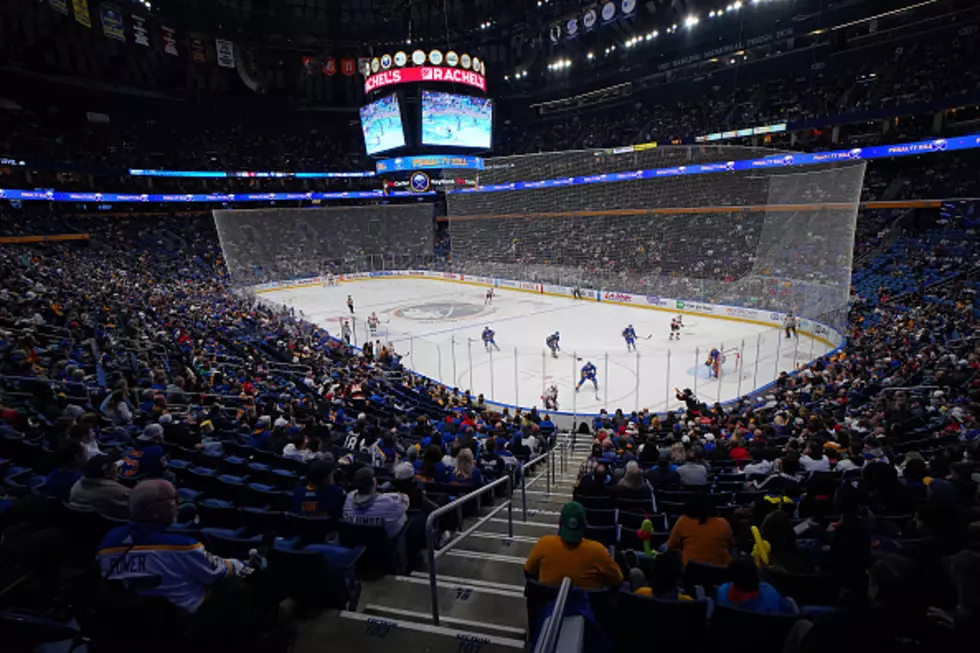 Tim Horton Scored 1 Goal for the Buffalo Sabres
Getty Images
Tim Horton scored one goal in Buffalo Sabres history.
Yes, that Tim Horton.
The coffee, Tim Horton.
50 years ago this week, hockey player Tim Horton scored his first and only goal being a member of the Buffalo Sabres. Horton was in the National Hockey League for 24 years and spent the last 2 years of his life as a Buffalo Sabre. He died in a car accident on the QEW in Ontario. That was 1974.
While he was playing hockey, he opened up the first Tim Hortons coffee chain in 1964 with his friend Ron Joyce. The two of them went on to start, what has become the third largest coffee chain in the world.
Starbucks has 33,000 locations
Dunkin' has 11,000 locations
Tim Hortons has 4,000 locations
The name changed twice for the Tim Hortons chain.
The original was Tim Horton's Donuts
Then Tim Horton's.
 The final change was dropping the apostrophe to what we now know as Tim Hortons.
Did you know that there was a dramatic saga going on regarding Tim Hortons and their Roll Up The Rim Contest? Apparently, there was a man that played the contest on the Tim Hortons app and got a notification that he WON the $10,000 American Express gift card. Something happened and he couldn't find the winning screen anymore and when he contacted Tim Hortons they said that there was a glitch in their system. As you can imagine, the man who 'who' was irate and hired a lawyer and is now suing Hortons.
So far, they have only given him a 50 dollar gift card for his troubles.
10 Cheapest Foods on the Tim Horton's Menu
These are the 10 cheapest foods you can order from the Tim Horton's Menu.