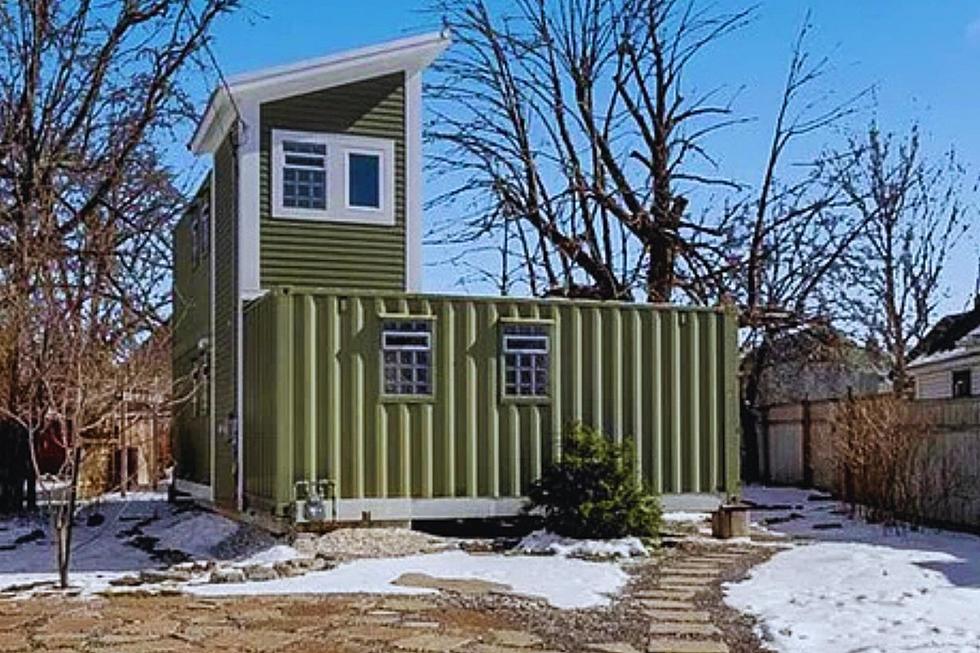 You'll Never Believe What This Tiny House In Buffalo Is Made Out Of
Stephen Gmyrek via WNY Metro Roberts Realty/Canva
Forget sprawling mansions. Tiny homes are all the rage.
For some homeowners, buying a tiny house is a way to adapt a "less is more" lifestyle - pairing their belongings down to only what they need to live a simpler life. 
For others, it's a practical way for singles, couples, or small families to live debt-free in somewhere more affordable than an apartment. 
Either way, the tiny house trend is showing no sign of slowing down. A recent study by HomeAdvisor showed 86% of Americans would consider living in a tiny home, and more and more buyers are giving up big houses with lots of square footage for a pint-sized space. 
This Little House Could Be A Minimalist Dream Come True
This tiny house on 59 Kali Street, in the up-and-coming Black Rock neighborhood of Buffalo, New York, could be perfect for buyers who want to live a minimalist lifestyle. 
Despite having only one bedroom and one bathroom, this 608 square foot home will shock you with its interior design. 
They packed an eat-in kitchen, an amazing spiral staircase, and tons of awesome modern features inside this teeny home. You'd think the house would feel cramped, but its eighteen windows and well-thought out design make it feel much larger. 
In the surprisingly big yard, you'll find a chrome storage shed, apple trees, a peach tree, and lots of planted veggies, like tomatoes and carrots. 
It's admittingly expensive for such a tiny space, listed on Zillow for $184,900. It's also unreasonable to believe that more than one or two people could live there comfortably. But we could see the future buyer renting this space out on sites like Airbnb and Vrbo for a profit. 
The small size and unique design of this home aren't the only things that make this teeny Western New York property stand out. 
This Is The First Home Of It's Kind In Buffalo, New York
This tiny house is unlike any other you'll find in Buffalo. 
The original owners worked with a local architect to build the home out of three gently used 20 feet by 8 feet shipping containers. 
The owners committed to using recycled materials for the project, telling Buffalo Business First, 
"We are both big believers in repurposing and sustainability."
Keep scrolling to see this unique, small property for yourself!
This Cool Tiny House Is Made Of Shipping Containers In Buffalo, New York
This tiny house in Buffalo, New York is made from repurposed shipping containers. Check it out!
The Weirdest House Listing In New York State