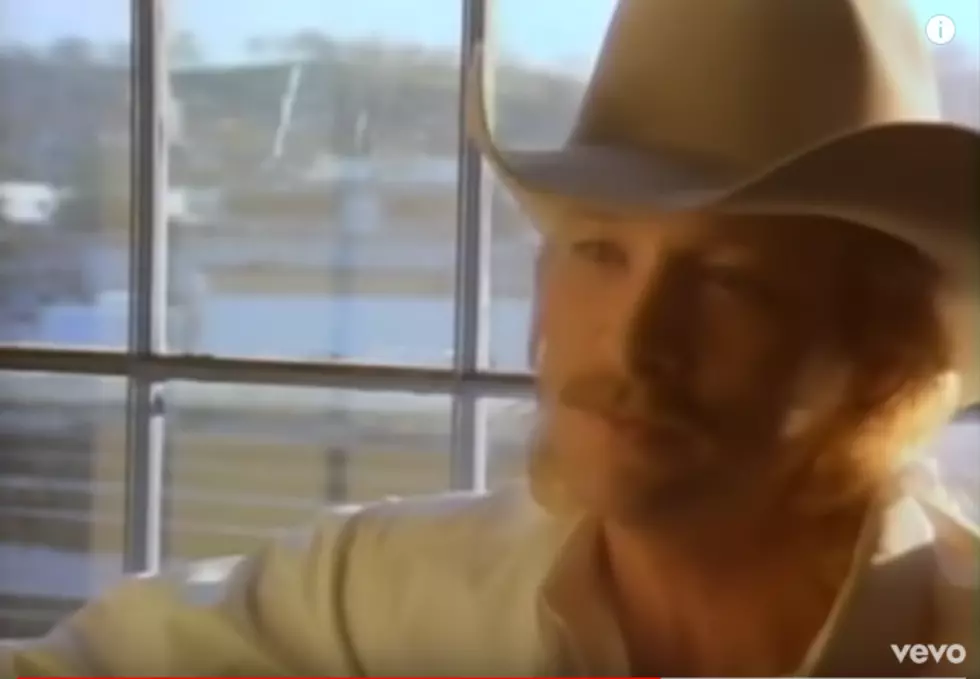 Top 10 Songs In Country Music From This Week In 1990 [LIST]
Credit: Alan Jackson YouTube
Can you believe 1990 was 30 years ago? I was only a few months old when these hit country songs were on the radio, and every single name is a star!
Enter your number to get our free mobile app
This list is courtesy of Mediabase's Radio & Records data from the first week of April 1990.
1

This was AJ's debut hit from 1990. His first single was actually "Blue Blooded Woman", but that song never became a hit.

"Here In the Real World" is still one of Alan's best.

2

Ronnie Milsap was one of country music's biggest stars during the '70s and '80s.

"Stranger Things Have Happened" was one of Ronnie's last top 10 hits.

3

Dan Seals was a big star in the '80s and even though he wouldn't enjoy as much success in the '90s, "Love On Arrival" was a future number one hit. It was his second-last number one hit.

Seals passed away in 2009.

4

Highway 101 had great success from 1987-1992 in country music and "Walkin', Talkin', Cryin'" was their final top 5 radio single.

They were founded in 1986 by lead singer Paulette Carlson, Jack Daniels, Curtis Stone, and Scott Moser.

5

"Help Me Hold On" was Travis Tritt's second hit and his first number-one single.

One of country music's biggest names in the '90s.

6

Hank Jr. has been releasing singles since the 1960s but enjoyed his greatest success during the '80s.

"Ain't Nobody's Business" was not a well-known hit of his but it's a great listen.

7

One of country music's purest voices, Vern Gosdin didn't have as many hits as some other stars but he's a well-known name by country fans.

Vern passed away in 2009.

8

"See If I Care" was released as the final single off Shenandoah's breakthrough album, The Road Not Taken.

Shenandoah had 15 top 10 singles from 1988-1995. Marty Raybon's lead vocals are so distinct.

9

Garth Brooks - "Not Counting You"

This was Garth's third-career single off his debut album and was a previous number one hit.

The song that followed this one was "The Dance."

10

The entire "Class of '89" is in this top 10. They were Alan Jackson, Travis Tritt, Garth Brooks, and Clint Black.

"Walkin' Away" was Clint's fourth straight number one hit to start his career.