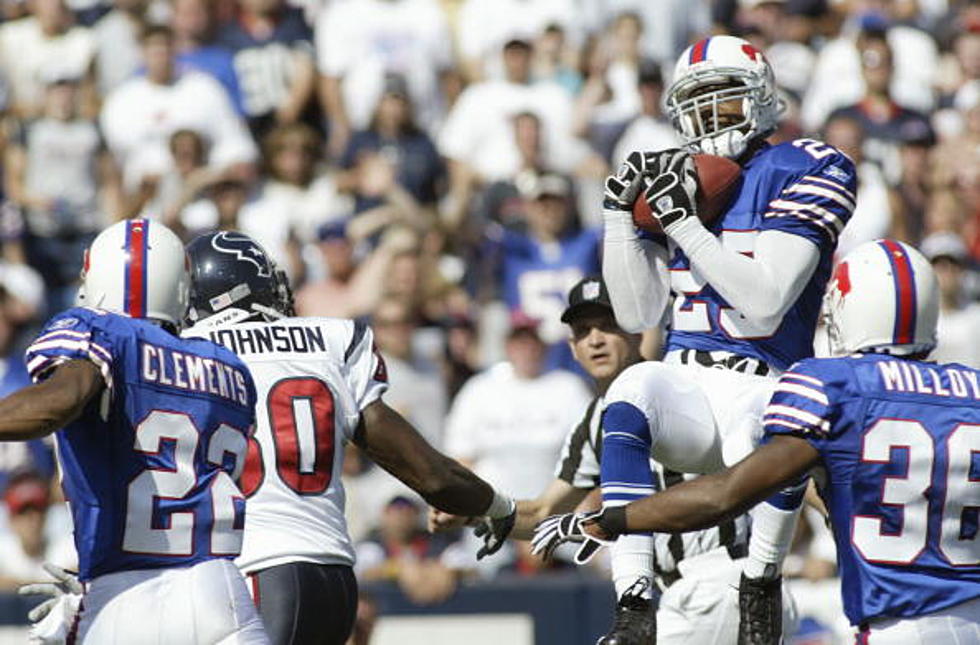 Buffalo Bills Invite Former Bills Player's Son to Rookie Camp
Getty Images
Most national analysts are very happy with the Buffalo Bills first two draft picks.
The Bills got a new tight end at pick 25 with Dalton Kincaid. He is the best pass catching tight end in the draft and could develop into the best receiver in the class, regardless of position. He will allow Buffalo to change up personnel and make defenses be unsure what look to be in.
Then the Bills took guard O'Cyrus Torrence out of Florida. He is a dominating pure guard, who will likely be a long-term starter for the Bills on the left or right side of the line.
The Bills also drafted Tulane linebacker Dorian Williams in round three and Florida wide receiver Justin Shorter in round five.
On Monday, the Bills invited a notable rookie to their rookie minicamp, which just so happens to be the son of a former Bills safety and the current Executive Vice President of Football Operations for the NFL.
The Bills have invited former Ohio State defensive tackle Taron Vincent to rookie minicamp. He's the son of former Bills safety, Troy Vincent.
Vincent played with the Bills from 2004-2006 and started most of both the 2004 and 2005 seasons. The Bills was towards the end of his career, as he was a great cornerback for the Philadelphia Eagles from 1996-2003.
Vincent is second in command for the NFL, behind commissioner Roger Goodell. He shifted his focus to the business side after he retired in 2007.
We will see if Vincent's son can make the Bills roster.
Check Out The 11 Most Underrated Bills Defensive Players In The Past 30 Years
I wanted to comb past the amazing defenses the Bills have had over the past 30 years and put the spotlight on some stellar role players who help lead the team to the playoffs and beyond. We are talking about players that maybe didn't get lots of love from the National media or made tons of Pro bowls, but we were still proud that they were part of the team.
Check Out The 11 Most Underrated Bills Offensive Players In The Past 30 Years
The Buffalo Bills have has some amazing players over the years. We all know the superstars so we wanted to put the role players in the spotlight with this list.
Buffalo Bills Players Who Had Their Own Cereals
Today is a breakfast lover's dream it is National Cereal Day and if you want to celebrate with some Buffalo Bills players, you will have plenty of choices.