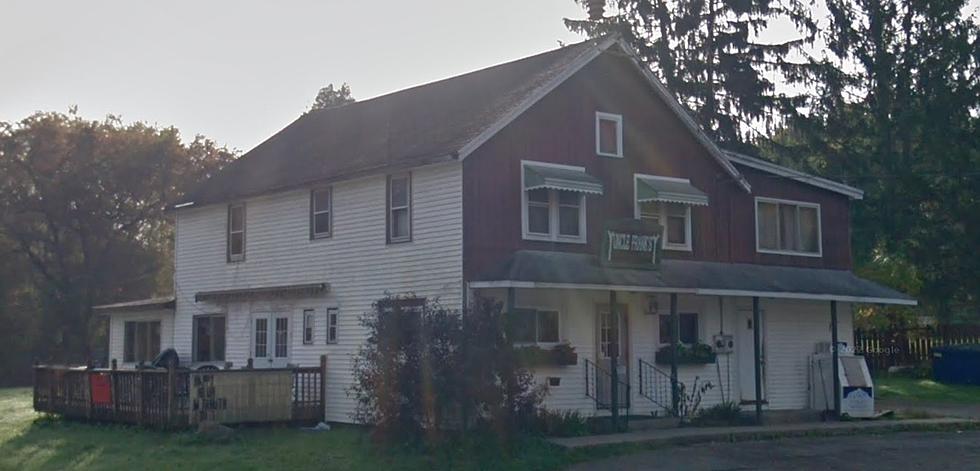 Western New York Mourns As A Favorite Bar Gets Demolished In The South Towns
(Google Streetview)
It wasn't a big bar.  But for the people who used to go here, it was everything and now it's just a pile of lumber and memories.
People gathered this morning to say goodbye to one of their favorite bars in New Oregon, New York as their favorite bar and restaurant, "Uncle Frank's" was finally demolished.  It has been closed for quite a few years by now, but the building has stood at the corner of New Oregon and Langford Road.  Today, it was finally brought to the ground as people watched from across the street.
It wasn't just drinks - the food at Uncle Franks was some of the best
If you've ever eaten there, you know that Franks had some of the best food around.  Their fish frys were amazing and they were always cooking something up that would go along with your Genny perfectly.  Every Thursday people would pack in to get some line dancing in as Pat O'Brien spun some old school country.
Bear was the heart and soul of Uncle Frank's
If you were lucky enough, you might have been able to hang out with the owner "Bear" Lucas who had his very own custom made seat at the bar.  Nobody sat in that chair (unless they had permission from Bear himself).  That was Bear's chair and it was meant for him as he sang along with David Allen Coe and Little Texas' "God Blessed Texas."  Sadly, when Bear passed away, Uncle Franks closed soon after.
It was just a building
It's easy to sit back and say, "who cares, it's just a building."  That's true.  But for the people who watched as an excavator tore it down, that building held memories.  For some it's the memory of how they used to use it as one of many stops on their snowmobile trip around Western New York in the winter.  They'd stop in to warm themselves by the actual wood fireplace.  For others it's where they met their significant other.  They shared their first kiss with them there or bought them a drink.  It was the place where you gathered with your whole group of friends every week and where you'd go after a big concert or wedding.
Sure, to some people it was just a building.  But it was much more than that.  For the people that went there religiously, it's the memories that were made inside that building that they will take with them that count.
8 Country Bars Where We Used To Go To Line Dance
2024 Country Concerts in Buffalo, New York
A lot of concerts coming in 2024! Here are all of the country concerts happening in Western New York.
5 Country Songs That Turn 25 This Year