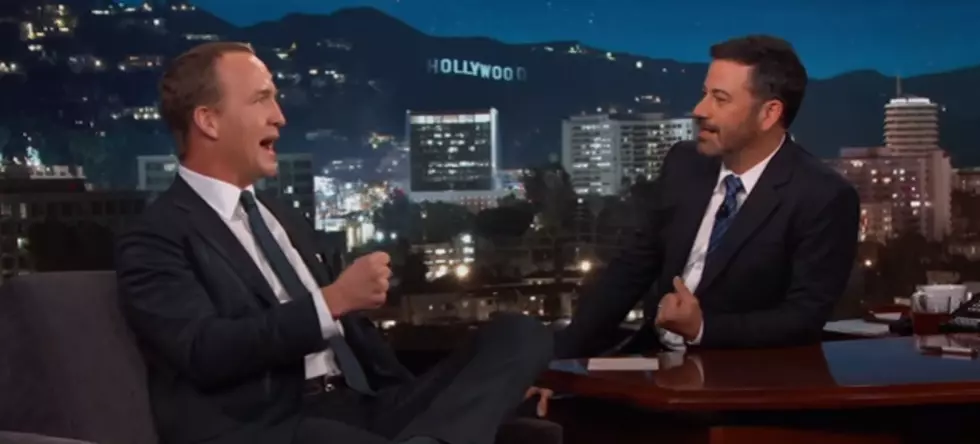 WATCH: Peyton Manning Talks Buffalo Bills Mafia On Jimmy Kimmel [VIDEO]
YouTube
Listen to the great Peyton Manning talk about Buffalo Bills fans on Jimmy Kimmel this week!
It's actually a funny story. Manning and Kimmel talk about Peyton being the #1 rated fantasy football player of all time, but he turns and says either way he loves the diehard fans.
His example? Of course Buffalo Bills fans.