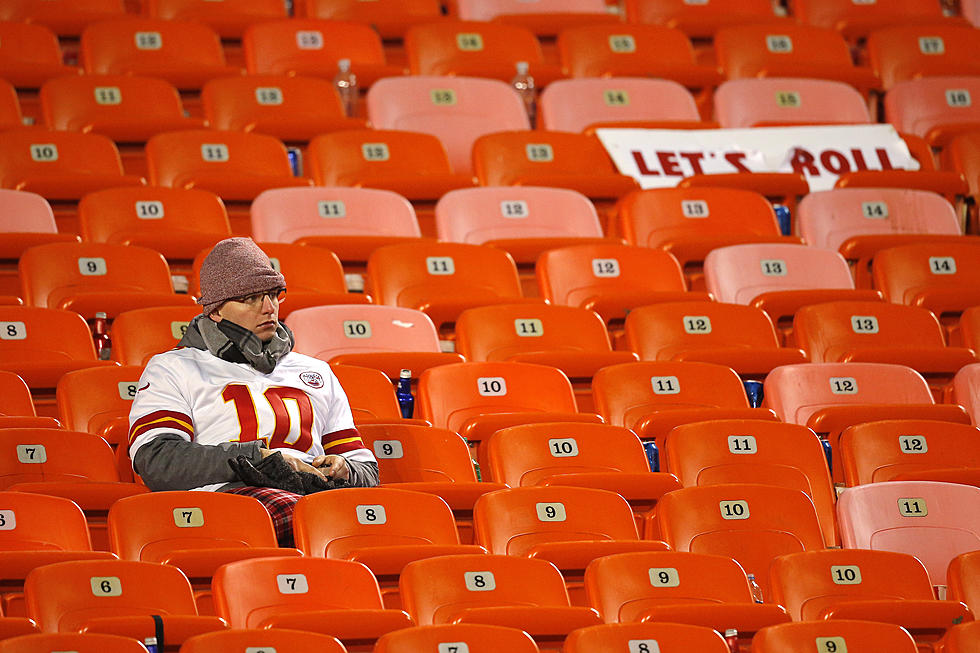 We Know How You Feel Chiefs Fans
Getty Images
Somehow, some way, the New England Patriots always seem to find a way to win games.  Even penalties that are called and not called and video reviews always seem to go the Patriots way.  To be a champion you have to be good and you have to be lucky and the Patriots are both.
The Kansas City Chiefs gave it their best shot and came up short in Sunday night's AFC Championship game 37-31 in overtime.  What might have been the key to the game was the Patriots winning the coin toss in overtime, choosing to take the ball and it kept Chiefs quarterback Patrick Mahomes off the field.  The Patriots took that advantage and cashed in on a 13-play, 75-yard touchdown drive to win it to send them back to the Super Bowl for the third straight year and their ninth in 18 years.
I couldn't help but feel for the young boy in Chiefs gear in tears being consoled by his dad after the game.  Bills fans can relate.  We can go back in history and think of so many games where the Bills should have won, but improbable big plays or untimely penalties or turnovers play into the Patriots hands and it's like being stabbed in the gut...over and over.
When will it ever end?  There is always so much optimism at the start of every season with the thoughts that THIS, finally, will be the year.  But being in the same division as the Patriots is almost an automatic two losses every year.  You can be as positive as you want heading into every game against the Patriots, but they always have the talent, the coaching, the endless incentive and most of all the karma to beat you.
So hang in there Chiefs fans, your day will come.  But please get in line behind the Bills whose time is way over due.  At least you won a Super Bowl.  We're waiting to win our first.