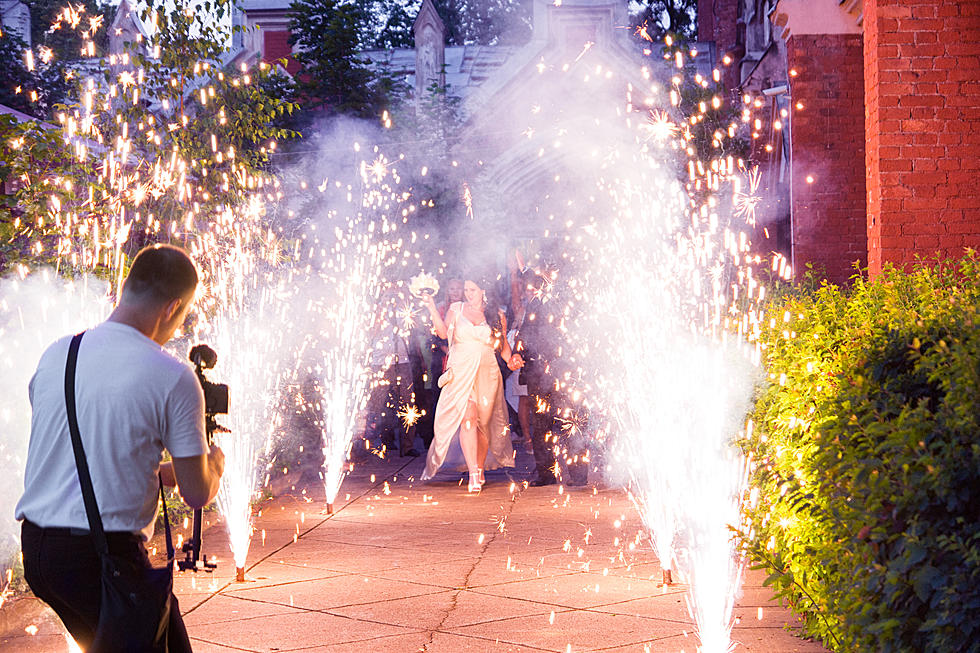 17 Popular Videographers For Your Wedding In WNY
Valery Kudryavtsev
Wedding receptions are all about memories and moments that seem to pass in a minute.  It's those moments that make it important that you get a videographer.
Anyone who has ever gotten married will tell you that the actual day flies by in what seems like the blink of an eye.  You put months of planning into a huge party that only lasts a couple of hours.  But those hours will have some of your most cherished memories of that day.
If you're on the fence about getting a videographer for your wedding, here are 3 huge reasons why you shouldn't skip it:
1.  You can't be everywhere on the day of your wedding.  But there's a much better chance you're going to be able to see more of your wedding if you've got a professional with a video camera ready to go when those big moments happen.  Things like your grand introduction into the reception can be missed by a couple.  They're the last to come in, and normally they're in the hallway when most of the bridal party is introduced.  You don't want to miss that moment.
2.  There are certain sounds that you will want to hear years down the road.  Was your closest family member there?  Years after they're gone, to be able to hear them laughing or passing on advice to you, just to hear them say a word or two is irreplaceable.
3.  Have you seen what videographers can do these days?  The edits they make can be nothing short of amazing!  They'll record the most important moments of your wedding and often edit them all down to a short movie of your day.  The things that videographers do for their clients are amazing.  It's not like it used to be.
Don't get me wrong...I'm not saying to choose a videographer over a photographer.  I'm saying they're a perfect complement to each other.  The stills that you can get from a photographer and then display for people to see are amazing.  The videos that you can share from a videographer will take it all to another level.
Want to see some of Western New York's best?  I asked for your suggestions of some of the best videographers in WNY...
These are some of the most common responses:
17 Popular Videographers For Your Wedding In WNY
15 Weird WNY Wedding Traditions That Are Stupid Now
Where Can You Get The Best Cookies in Buffalo
Insomnia cookies? Crumbl cookies? Warm cookies and deserts are all the rage right now. Take a look at where some of the most popular cookie places in Buffalo are!