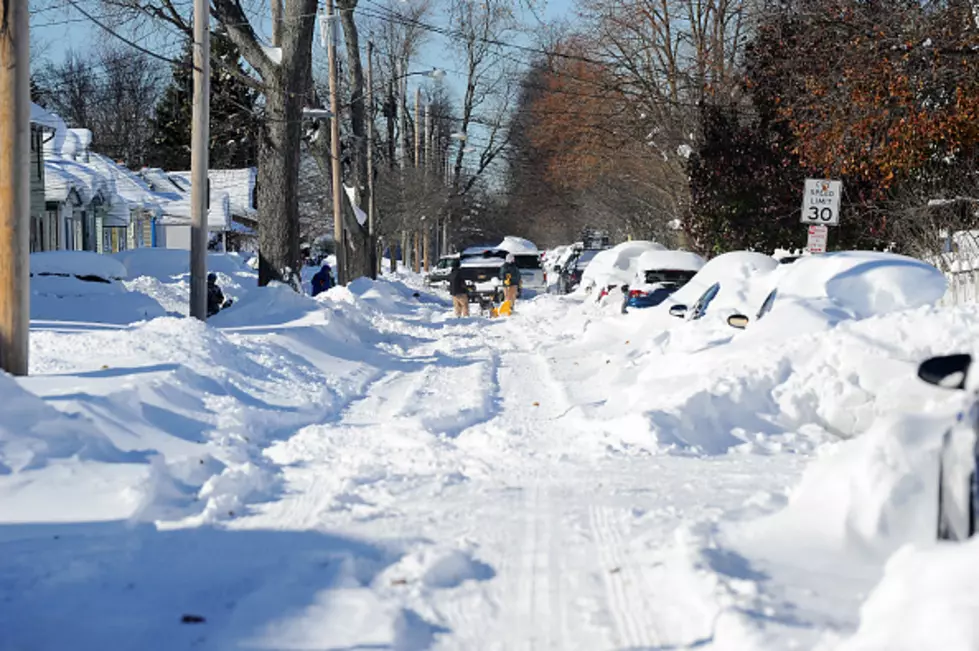 Big Lake Effect Snow Event Looks Likely for Western New York
Getty Images
If you remember past Decembers, including last year's, they have been rather mild here in Western New York. Outside of a few days of snow, they were pretty tame for cold weather and snowstorms.
This year looks vastly different, if November's historic, lake effect snowstorm and the start of December are any indication.
We saw more snow on Sunday and early Monday morning in Buffalo, but just a coating; with a little more in the southern tier. However, there appears to be another big lake effect snow event on the way for Buffalo and Western New York this weekend.
According to Mike Cejka of WIVB, there's not a consensus on totals versus both weather models, which paints drastic differences in snowfall amounts.
Cejka and WIVB Weather says that lake effect snow band is not wavering much in their models, and this could be a major lake effect snowstorm. It's early enough they will allow the week to play out.
It seems everyone is agreeing there is a lake effect snow event coming for Western New York and it could be pretty bad.
This model is a bit concerning, although it was on Sunday.
It sure looks like the City of Buffalo and especially the south towns will get the brunt of this again, but it's still too early to pinpoint exact totals and location of the lake effect snow band.
The timing for this is Saturday and Sunday...which puts a bullseye on the Miami Dolphins at the Buffalo Bills in Orchard Park.
The Dolphins would be at a severe disadvantage in a snow game like that -- lake effect snowstorm, which is what happened in 2017 against the Indianapolis Colts; although in that amount of snow, everyone is at a disadvantage.
Hopefully, it's nothing like what we saw last month, but it sure seems as if we could get slammed with another lake effect snowstorm.
Southtowns Lake Effect Snow Pictures
31 Things That People Who Love Christmas Do In WNY Every Year
20 Restaurants In WNY The Food Network Should Feature
We love so many restaurants in Buffalo and The Food Network should highlight way more of them.