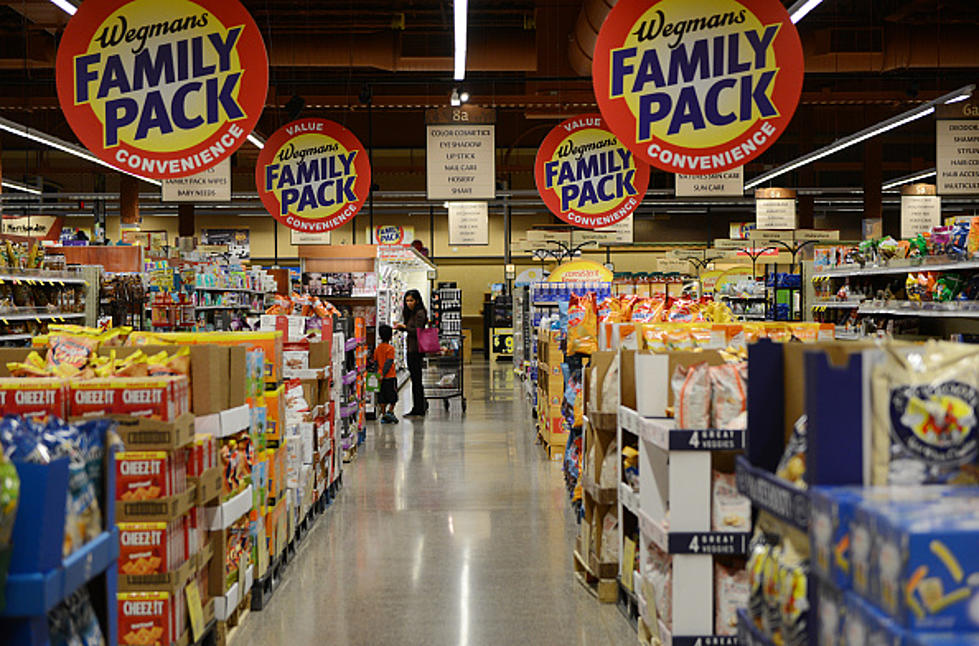 Wegmans Is About To Get Even Bigger
MediaNews Group via Getty Images
The news just keeps getting better for Wegmans!
One of the largest grocery store chains in the Western New York area and Rochester area has announced that it will be expanding along the East Coast next year.
According to reports, Wegmans will be expanding into three new markets in Washington DC, Virginia and Delaware. This will be in addition to the over 100 Wegmans stores that are spread out across seven states.
Wegmans is always making news for how well they treat their employees. Wegmans consistently ranks in the top of most surveys and polls for great places to work and great companies to be employed by.
This weekend will be one of the busiest yet at Wegmans stores in the Orchard Park and West Seneca area. The Buffalo Bills will kick off their season opener at Highmark stadium this Sunday against the Pittsburgh Steelers. Kick off is set for 1 PM and no doubt there will be a rush into Wegmans for pregame groceries and beverages! The store in Hamburg on McKinley Parkway is typically very busy on game day mornings. If you plan on doing some shopping to get ready for your tailgate party, you may want to start a little bit early this weekend.
You can always tell when the Buffalo Bills are playing on a Sunday. Normally the streets are quieter and the stores have less people in them as most people are home cheering on the Buffalo Bills! it is so great to see the outpouring of support for this team and just about every corner of Western New York. Most delis and supermarkets are loaded with pies, cakes, cookies and other treats that have either the Buffalo Bills logo on them or some sort of support for this great team.
Congratulations to Wegmans on the plans for their expansion as one of the largest chains in America continues to get bigger.
201 Ellicott Street
Did You Know These Items Were Invented In Buffalo?
Buffalo is known as the home of the Chicken Wing, but did you know there were a lot more things invented in the Queen City.