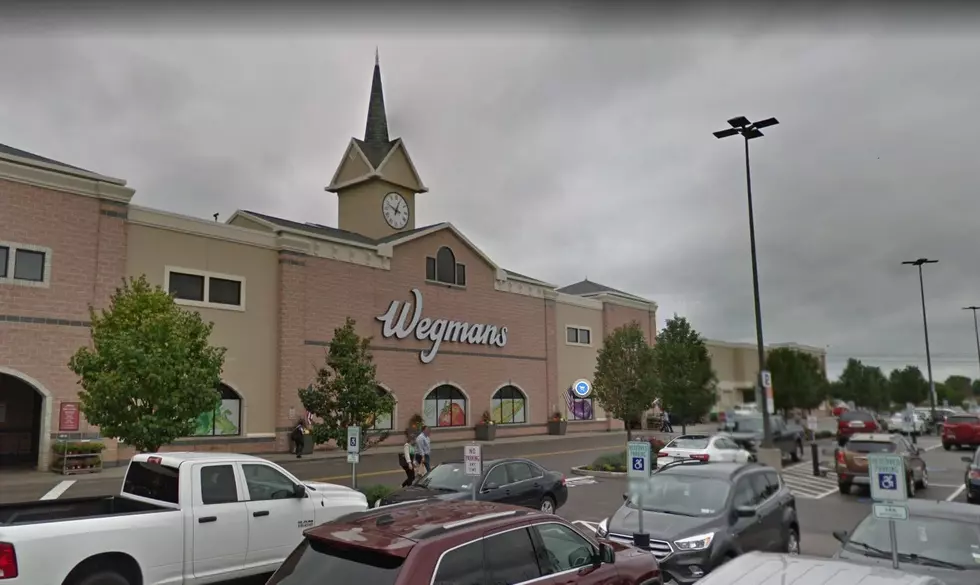 Is This Person Wrong for Doing This at a Buffalo Wegmans?
Credit: Google Maps
The grocery store is a place that we all have to go to, although, now with Instacart, it's possible to never have to go to the store.
Going to Wegmans or Tops can be frustrating, just because of how popular they are, especially on weekends. Wegmans for instance, is a store that is always jam-packed on a Saturday or Sunday; it's even worse for foot traffic before a major holiday, such as Easter, Thanksgiving, Christmas or New Year's.
It's safe to say that parking can be difficult at a Wegmans in Western New York. We have all seen drivers to get a spot somewhat close to the door. The drivers who circle the parking lot, waiting to get that close parking space.
That's why when drivers take up two spots, there's some resentment from fellow customers. It's a no-no when you take up two spots.
Sometimes it's an accident. However, other times it's very clearly on purpose.
I was at Wegmans on Thursday and witnessed a driver who backed into a spot off to the side, but very close to the front doors. It was a midsize SUV that was perfectly taking up two spots. Not ideal.
But then I noticed a note under the wiper blade, which very clearly read "a**hole."
Someone was so upset this driver did this that they left them a keepsake under their wiper blade.
I would not have done that but like I said before, parking spaces can be at a premium and taking up two spots like that is an easy way to make people very angry.
Do you think it's fair game to do that if someone parks like that at a busy store?
Busiest Wegmans Locations in Western New York
The Wegmans locations that most agree are the busiest in Buffalo and Western New York.
10 Things All Buffalonians Buy at Wegmans
The things Buffalo residents get every time they shop at Wegmans.
The Best 50 Ice Cream Places in Western New York
The warm weather means ice cream season is just about here.